Seafood Made Easy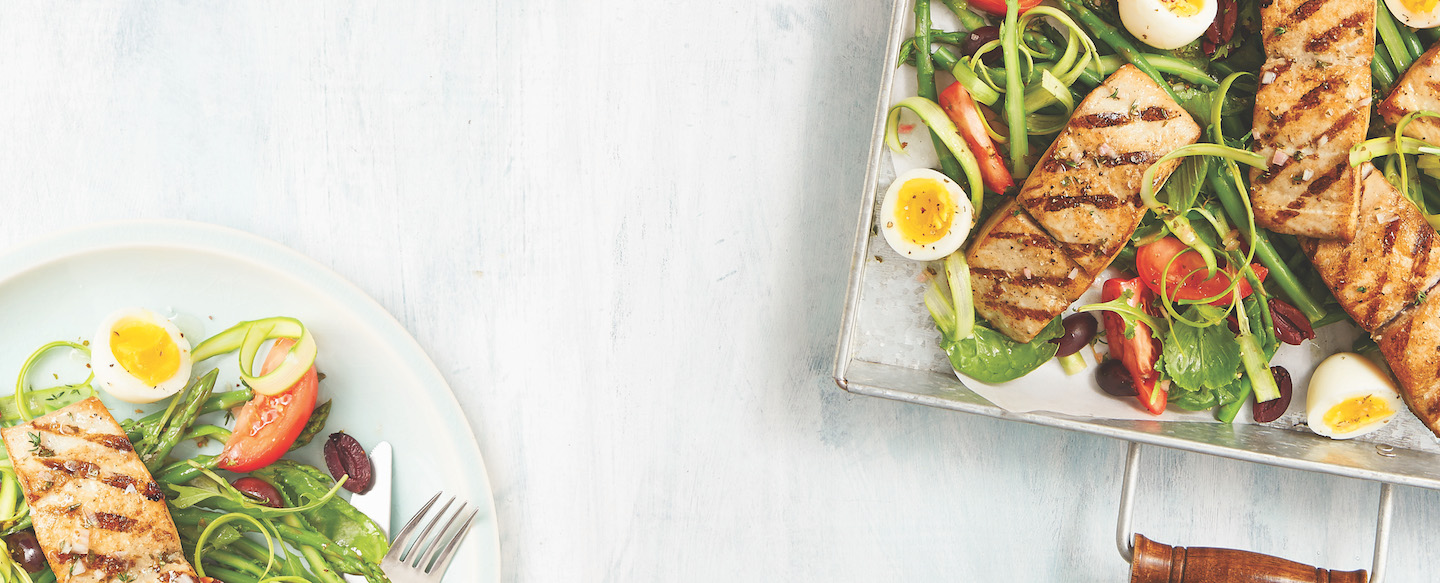 Seafood Things We Love
Tab Navigation
One stop seasoning shop
One stop seasoning shop
When in doubt about how to season seafood, reach for a lemon-pepper blend. It's an easy go-to with zesty bold flavors. Try it on shrimp or this simple recipe for sheet pan trout.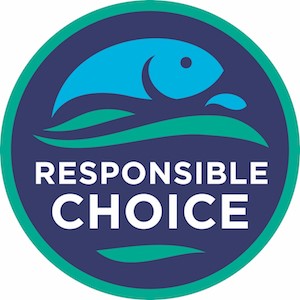 Hyvee Culinary Expert Tip

Look for the Responsible Choice logo on Hy-Vee seafood. These options are rated as either "Best Choices" or "Good Alternatives" by the Monterey Bay Aquarium's Seafood Watch program, or are certified to an environmental standard benchmarked to these ratings.
14 Shrimp Dinners That Would Make Forrest Gump Proud
Discover a new way to love shrimp.
Get Shrimp Recipes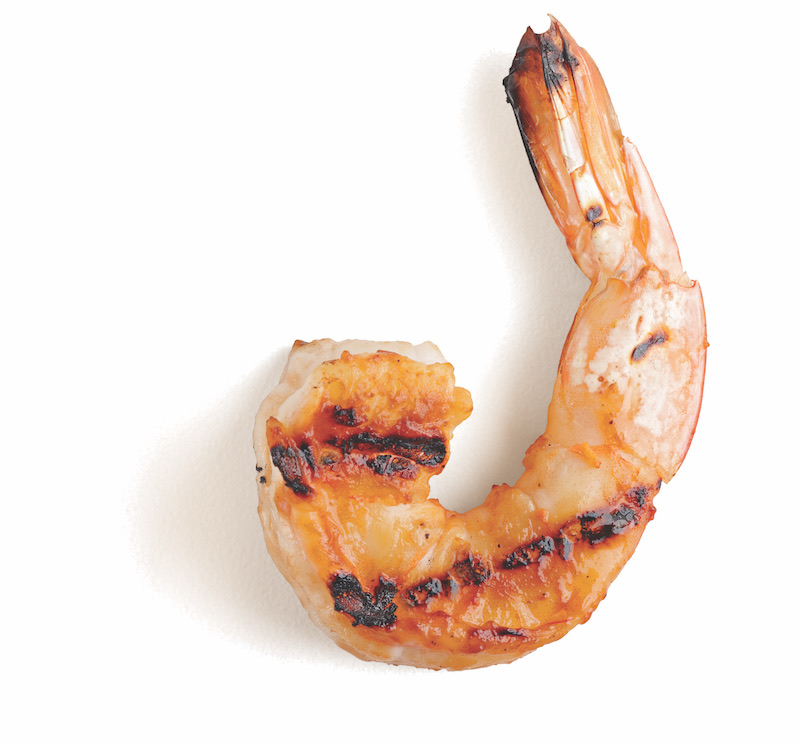 For salads, pastas, or as is, grilled shrimp is ready in about 5 minutes. Just use skewers or a grill basket and grill over medium-high heat for about 2 minutes on each side or until pink and opaque. 
Hyvee Culinary Expert Tip

What does the "shrimp count" mean? It's the number of shrimp in one pound. So the larger the shrimp size, the lower the shrimp count will be. There may be around 51 to 60 small shrimp in a pound, or 21 to 25 jumbo shrimp in a pound.
Sustainable Solutions
Our commitment to protect ocean resources is an integral part of our sustainability mission. Learn about Hy-Vee's Responsible Choice Seafood.
Hyvee Culinary Expert Tip

Alaska cod is known for firm filets and large tender flakes with a slightly sweet flavor. Because of its firm texture, it can be roasted, poached, steamed, sautéed, or deep-fried for fish and chips—making it the perfect gateway for novice seafood cooks.
15 Salmon Recipes to Get You Out of a Seafood Rut
Including the best-ever Dukkah-Crusted Salmon.
Get Salmon Recipes
How to Grill Salmon Burgers
How to Make Easy Grilled Salmon
Hyvee Dietitian Expert Tip

It's recommended to eat at least 8 ounces of seafood per week. (For pregnant women, the recommendation is between 8 and 12 ounces per week.) Choose low-mercury seafood that's high in omega-3 fats. Salmon, anchovies, herring, sardines, trout, and Atlantic and Pacific mackerel are all good choices.
How to Grill Cedar Plank Salmon
Hyvee Culinary Expert Tip

Remember to soak a cedar plank in water for at least 2 hours before grilling. For extra flavor, try adding wine or cider to the soaking liquid.
How to Make Lobster Tails with Chili-Butter Sauce
How to Make Planked Lobster Tails
Hyvee Culinary Expert Tip

If using canned crab meat instead of fresh crab meat, remember that you will need 1 and 1/4 cans (6-ounce cans) to equal 1 cup of crab meat for recipes.
Hyvee Culinary Expert Tip

Seafood Arrabbiata is known for its fiery spice. Try pairing it with Da Vinci Pinot Grigio. It's bright, floral notes are the perfect match for the heat.
Get More Fish & Seafood Recipes