Seafood Made Easy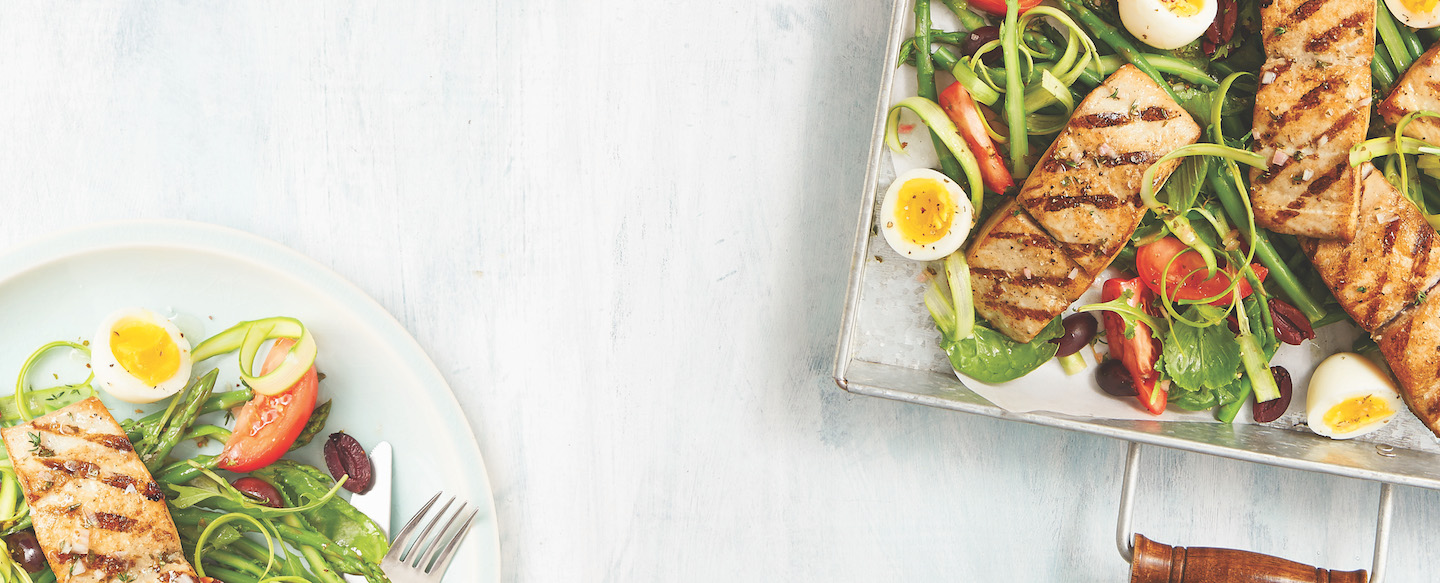 Seafood Things We Love
Tab Navigation
No fresh herbs? That's a dill breaker
No fresh herbs? That's a dill breaker
Salmon—and most seafood—and dill is a hard combo to beat. Try making an herb butter by whipping 1 stick of softened butter with 2 tablespoons of fresh chopped dill and 1 clove of minced garlic. Leave it whipped or place the butter in plastic wrap, shape into a tube and chill until firm and sliceable.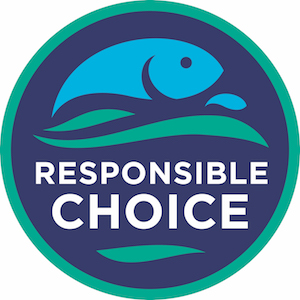 When you see the Responsible Choice logo on Hy-Vee seafood, that means it's rated as either a "Best Choice" or "Good Alternative" by the Monterey Bay Aquarium's Seafood Watch program, or is certified to an environmental standard benchmarked to these ratings. Basically, it's a choice you can feel good about.
Shrimp: Cook by Number
When buying shrimp, look for the "shrimp count." It's the number of shrimp in one pound. So the larger the shrimp size, the lower the shrimp count will be.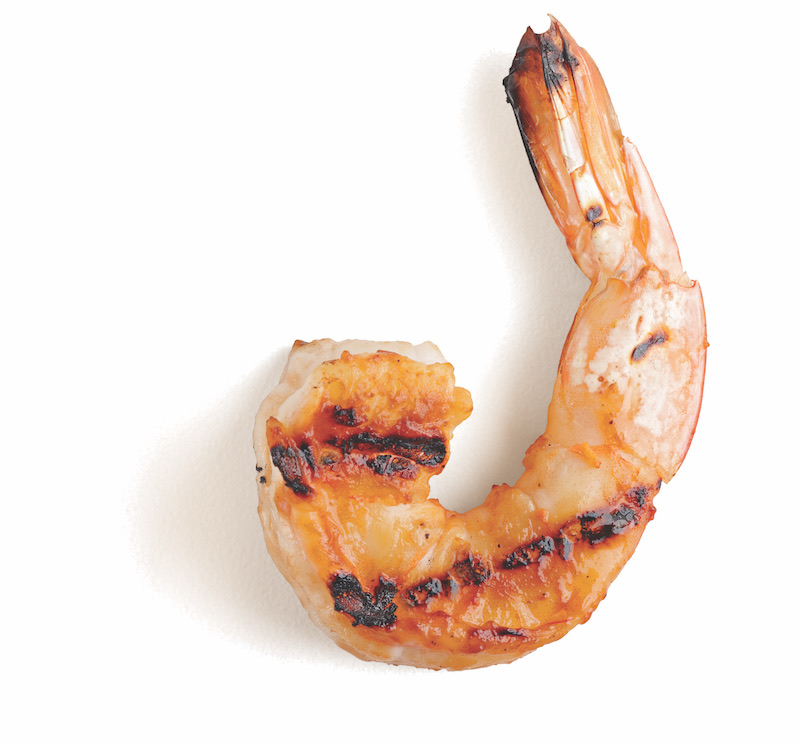 First things first: Watch this 42-second tutorial on how to prepare shrimp.
For salads, pastas, or as is, grilled shrimp is ready in about 5 minutes. Just use skewers or a grill basket and grill over medium-high heat for about 2 minutes on each side or until pink and opaque. 
14 Shrimp Dinners That Would Make Forrest Gump Proud
Discover a new way to love shrimp.
Get Shrimp Recipes
Tuna: Canned vs. Ahi Tuna Steaks
Learn to make canned tuna taste amazing (it can be done). And get cook times for cooking tuna steak like a chef.
Hyvee Culinary Expert Tip

Greenpeace recently ranked Hy-Vee No. 2 in the U.S. for sustainable seafood efforts. When you see the Responsible Choice logo on canned tuna, you can feel good about helping to protect our oceans.
Hyvee Culinary Expert Tip

Alaska cod is known for firm filets and large tender flakes with a slightly sweet flavor. Because of its firm texture, it can be roasted, poached, steamed, sautéed, or deep-fried for fish and chips—making it the perfect gateway for novice seafood cooks.
How to Cook Salmon So It Flakes Just Right
In the oven, on the grill, in a pan, under the broiler, on a plank—learn all the ways to make it flake.
Get Tips & Recipes
Scallops, Lobster & Crab
Spoil yourself by learning to cook what we consider to be the most delicious things in the sea. This will only take a minute—they're that easy.
Hyvee Culinary Expert Tip

What's the difference between bay scallops and sea scallops? Bay scallops are smaller, about 1/2-inch in diameter, and have a shorter cook time. Sea scallops are nearly three times as big, making them a good choice for pan searing or grilling. Both have a delicate, sweet flavor.
How to Cook Lobster Tails in the Oven
Watch this short video to learn how to prepare and cook lobster tails. All you need are some kitchen shears and a sheet pan. Oh, and butter. 
How to Make Lobster Tails with Chili-Butter Sauce
Get Crackin'
So you love crab but you never make it at home... We should change that. Watch this quick video and see how easy it is to grill or bake crab legs at home, then learn to crack crab legs like a pro.
Get More Fish & Seafood Recipes