Food Love
14 Shrimp Recipes That Would Make Forrest Gump Proud
Primary Media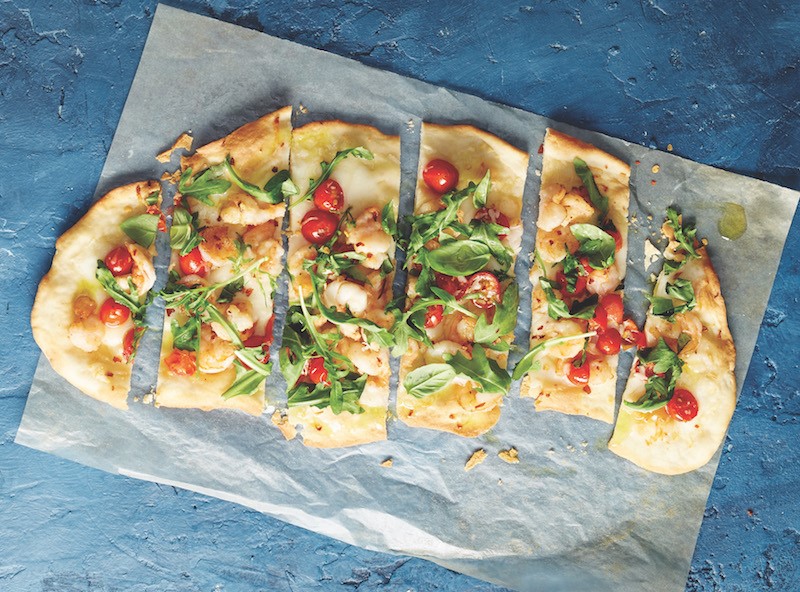 Description
Here's 14 reasons why you should have frozen shrimp in the freezer. 
Seafood Stuffed Shells

When stuffed shells meets shrimp alfredo, this is what happens. And it's fantastic. 

Peanut Butter Shrimp Pad Thai

You had us at peanut butter.

Shrimp Mac & Cheese

This recipe is for homemade mac & cheese, but you could easily short-cut this by picking up pre-made mac & cheese and adding shrimp to it. 

Spicy Baked Shrimp

This one's for the heat lovers. 

Seafood Arrabbiata

We developed this recipe using Gustare Vita pasta and sauce. Pro tip: You can use any kind of pasta, but the Gustare Vita Arrabbiata Sauce is a must.

Seafood Margaritas

This is our kind of happy hour. 

Avocado Shrimp Bites

This is the best way to use the scoop-shaped chips. The best.

Red Pepper Shrimp

When you need an easy seafood dinner to impress. 

Easy Sautéed Shrimp

This recipe shows you the basic formula for making perfect sautéed shrimp with veggies. Try serving with a garlicky flatbread. 

Beer Battered Shrimp Po Boy

When shrimp cocktail just won't do...

Barbecue Shrimp Bites

A plate of these bbq shrimp never lasts long.

Shrimp Scampi Flatbread

This one might be our favorite, but it's so hard to decide.

Coconut Shrimp Cocktail

Even better than what you would get at a restaurant. Plus a sweet thai aioli.

Thai Curry with Shrimp

The curry place down the street ain't got nothing on this curry.