Primary Media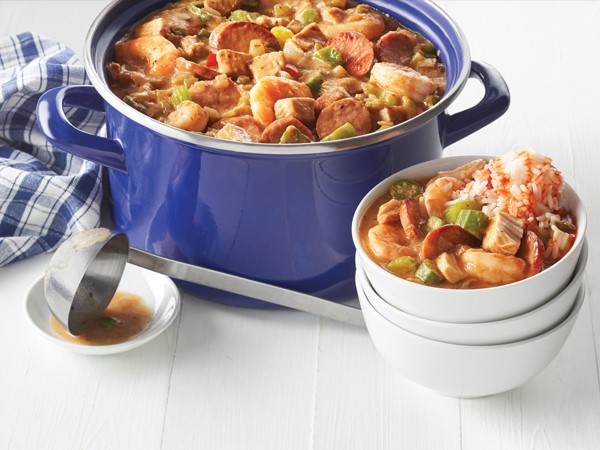 Description
Why Gulf shrimp? Because ... Gulf shrimp are wild caught, eat a natural diet, and come mostly from the Gulf of Mexico—that salty (a.k.a seasoned) body of water between Texas and Florida. Many people consider them the best because of their naturally sweet flavor and firm texture.
When buying shrimp, pay attention to the count. That number tells you how many shrimp are in a pound, which tells you how big or small the shrimp are. So, the lower the count, the bigger the shrimp will be. If you prefer jumbo-sized shrimp, look for a count of 16/20 or 21/25. If you prefer smaller shrimp, look for 51/60 or 43/50.
Now for the delicious part: recipes. Each of these dishes comes together in just one pan. And most of them are ready in less than 30 minutes. Love them already? We do, too.