Primary Media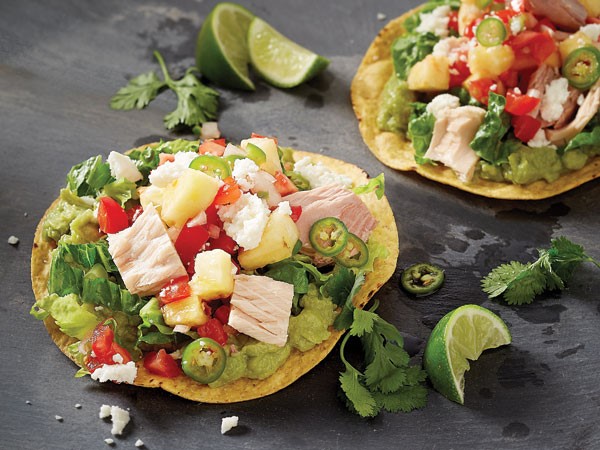 Description
Family-friendly lunches and dinners that are healthy and affordable? No, this isn't too good to be true. That's why we always have Hy-Vee canned tuna on hand. It's inexpensive and packed with protein, and we know the whole family loves it (especially when you make one of these recipes).
Cheesy Tuna Melts

Warm and cheesy tuna melts sandwiched between two slices of crunchy toasty bread makes for the perfect dinner or lunch for 2.

Tuna Noodle Casserole

A Midwestern comfort food favorite. Make sure to use That's Smart! products to keep this dinner extra budget-friendly.

Quick Tuna Tacos

Dinner done right. Enjoy two of these delicious tuna tacos for a new family favorite dinner.

Tropical Tuna Salad

Take your tuna salad to new heights by mixing in avocado, green onions, and pineapple.

Tuna Lettuce Wraps

Easy lunch packed with protein and low in carbs? Wrap your tuna salad in a lettuce wrap.

Lemony Tuna-Broccoli Pasta

Because who doesn't love pasta night. Make it quick and easy with broccoli, lemon, and tuna for added protein.

Tuna Tostadas

Crunchy tostadas topped with chunks of tuna, pico de gallo, and pineapple.