Primary Media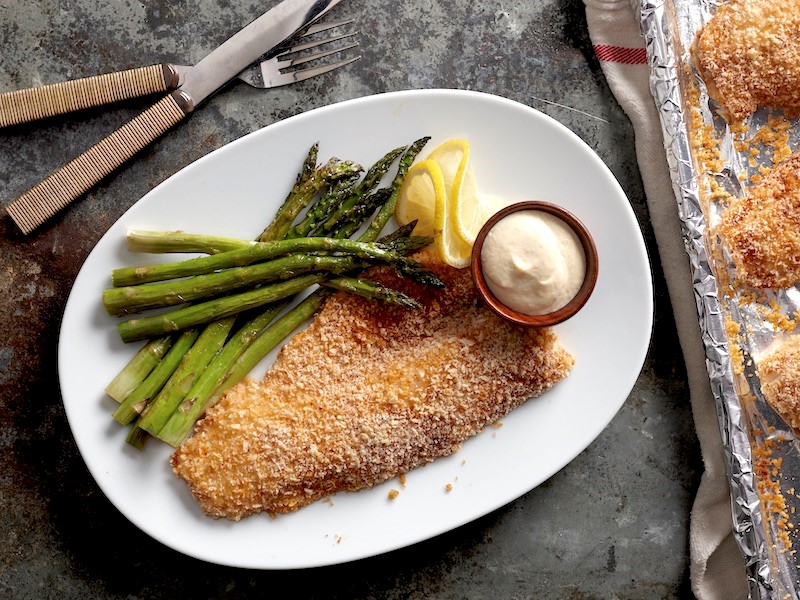 Description
Learn to make easy sheet pan dinners featuring walleye, salmon, trout, shrimp, halibut, and more. Plus, each dish includes a variety of healthy veggies. Everything cooks together on the same pan. Some recipes even come together in 30 minutes or less!
Sheet Pan Trout with Chimichurri Rice Recipe

Perfectly seasoned trout, fresh chimichurri, and hot, fluffy rice—in 20 minutes. Sheet pan dinners rule.

Dukkah-Crusted Salmon Recipe

Dukkah is an Egyptian spice blend that includes toasted nuts and seeds. It's a fantastic way to try something new. 

Sheet Pan Ancho-Breaded Walleye with Asparagus Recipe

Look for ancho chili pepper seasoning in the spice aisle. And then use it on everything. 

Pesto Roasted Salmon with Beets Recipe

This recipes shows you how to make a quick homemade pesto, but there's no shame in using store-bought pesto. 

Maple-Mustard Salmon

We love a good sheet pan recipe. Especially when it involves fresh vegetables, salmon, and a homemade maple-mustard sauce. 

Teriyaki Salmon with Roasted Pineapple and Veggies

Our sheet pan salmon dinner only uses one dish and contains healthy fats, proteins, and a bunch of vegetables for a well-rounded family-friendly dinner.

Sheet Pan Tilapia

Dinner is served... on one sheet pan, that is. Place seasoned tilapia fillets on a sheet pan and surround with fresh green beans and cherry tomatoes for a meal that is ready in under 30 minutes.

Mediterranean-Crusted Halibut

Master flaky and flavorful fish using halibut, feta cheese, and a sheet pan.