Ultimate Game Day

Game Day Ingredients We Love
Tab Navigation
One sauce, endless recipes
One sauce, endless recipes
This vinegar-based hot sauce is known for being slathered on wings and served alongside blue cheese dip... but don't stop there. Use it on vegetables, chicken sandwiches, in mac & cheese, on wraps, or mixed in beef patties for burgers and sliders. 
I Dip, You Dip, We Dip
10 dips for chips, veggies, wings, pretzels, fruit, and everything else.
Get Dip Recipes
Hyvee Culinary Expert Tip

When an avocado is ripe, the fruit should give under pressure, feeling slightly soft but not mushy. If it's still firm when you squeeze it, put it in a paper bag and store on the counter for a few days until it softens.
Hyvee Dietitian Expert Tip

Avocados contain nearly 20 vitamins and minerals. And sure, they might be high in fat, but it's monounsaturated, the heart-healthy kind. Just remember to eat in moderation.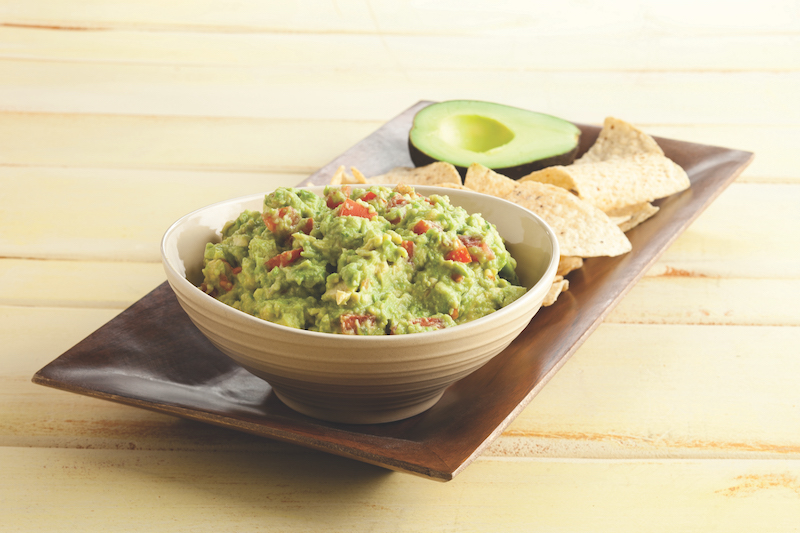 A traditional guacamole is hard to resist. With jalapeños, hot sauce and cumin, it has just the right amount of heat with lime juice and cilantro to balance it out.
Hyvee Culinary Expert Tip

First time making ribs? Remember to remove the membrane from the back. Just loosen it at the tail end, grip it with a paper towel, and peel it off in one piece. Or, your Hy-Vee butcher can do it for you.
How to Make Smokey Barbecue Ribs
Hyvee Culinary Expert Tip

Running short on time? Pick up a pack of pre-made Cheddar-Bacon Stuffed Mushrooms from the Meat & Seafood department. Then simply bake or grill them at home.
How to Make Hy-Vee Stuffed Mushrooms
Get More Game Day Ideas
From skinny appetizers to gluten-free beers and bites.