One-Dish Wonders
Ingredients We Love
Tab Navigation
So long, onion tears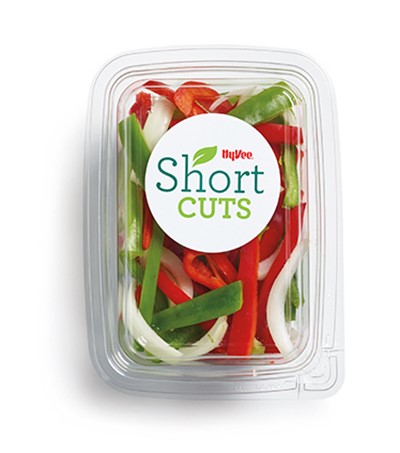 So long, onion tears
Hy-Vee Short Cuts are a busy home cooks best-kept secret. These fruits and veggies come pre-chopped and ready-to-go—that means no cutting board, knife, onion tears, or messy peels. Look for different varieties in the produce section and check out our time-saving collection of Short Cuts recipes.
7 Healthy Recipes for Your Instant Pot or Pressure Cooker
What used to take hours, now takes minutes.
Get Recipes
Cast Iron Cooking
If you could only have one pan in your kitchen, make it a cast iron.
Sheet Pan Ancho-Breaded Walleye with Asparagus
Sheet Pan Caprese Chicken and Spaghetti Squash
Sheet Pan Trout on Chimichurri Rice
How to Make Homemade Vanilla Yogurt in an Instant Pot
Set it and forget it overnight. 
Get Instructions
One Pot Seafood Noodle Paella
One Pot Cheesy Harissa Pasta with Chicken
This all-in-one pot combines Moroccan spices and peanut butter to make a thick and creamy sauce that smothers chickpeas and rice.