Meal Prep Guide

Meal Prep Ingredients We Love
Tab Navigation
Say hello to your new meal prep bff
Say hello to your new meal prep bff
Don't fuss with scrubbing, spiralizing, and cleanup. Meet the Hy-Vee Short Cuts Sweet Potato Noodles and make a new meal prep friend for life. Oh, and for the zucchini fans out there, there's zoodles, too. Look for them in the produce department.
Meal Prep for the Week with 20 Ingredients
Healthy breakfasts, lunches, and dinners can be prepped for the week using one short and sweet shopping list.
Get Recipes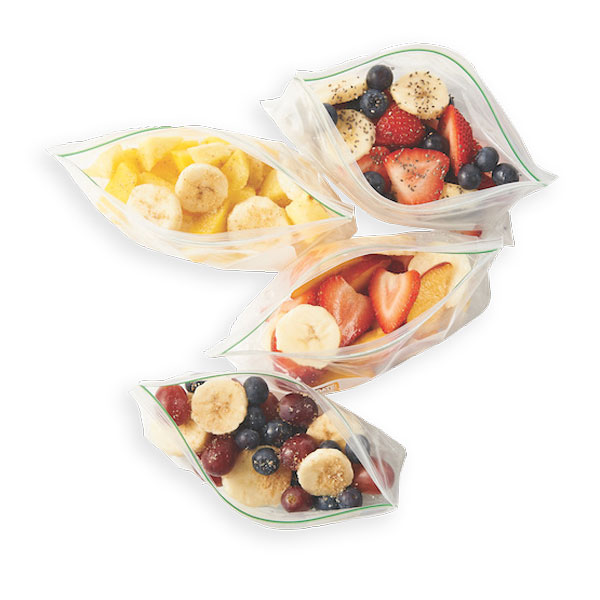 Now there's no reason not to stock up on fresh fruit during peak season or when it's on sale. Just remember to grab some pint-sized freezer bags so you can make smoothie packs for the month ahead.
Hyvee Culinary Expert Tip

Oh the time you'll save... Hy-Vee Short Cuts make healthy eating more convenient than ever. These fruits & veggies are washed, cut, and ready to eat or cook. Plus, there's the added perk of no scrubbing, slicing, onion crying, or cleaning up.
Veggie Rice So Nice
Discover eight new ways to make meal prep recipes healthier by using riced cauliflower and broccoli—including fried rice, risotto, and our new favorite take on shrimp and grits.
Get Recipes
Bento Box Recipes & Ideas
Simple Ham Salad

with Peaceful Piranha Sweet Chili Peanut Poppers

Spicy Chickpea Pita

with roasted edamame

Italian Egg Muffins

with Peaceful Piranha Sweet Potato Fries

Berry Baked Oatmeal Muffins

with Short Cuts sliced mandarins
See All Bento Boxes & Get Recipes
Meal Prep with an Ice Cube Tray
Make homemade pizza bites, easy sauce starters, and portable chocolate candies—all with a humble ice cube tray.
Get Ideas
Apricot-Almond Health Balls
Making your own energy snack is easy and quick—no cooking necessary. Better yet, this delicious, fiber-rich treat is not uber-sweet like many popular energy bars on the market. Create your favorite version using the dried fruit and nut options your family prefers.
Main Ingredients
rolled oats
dried apricots
almond butter
Get More Meal Prep Recipes & Ideas
Gluten-Free Prep

Discover delicious gluten-free recipes to make for the week.

Get Recipes

Whole30 Prep

Some of our favorite recipes just happen to be Whole30-friendly.

Get Recipes

30-Minute Prep

Discover quick recipes you can make now and eat all week.

Get Recipes