Primary Media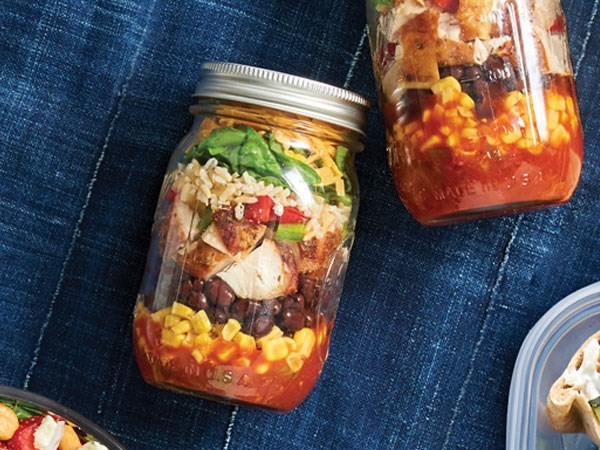 Description
The beauty of packing salads in jars is that the dressing goes on the bottom while the greens stay fresh on top. To speed up the meal prepping process, check out the variety of Hy-Vee Short Cut in the produce department. These are washed and chopped fruits and veggies that save you oodles of time in the kitchen. 
Thai Mango Salad in a Jar

Caprese Pasta Salad in a Jar

We love layering this deconstructed mozzarella and tomato pasta just so ... this way, the pasta doesn't get mushy and everything stays fresh and bright.

Whatever's in the Fridge Salad in a Jar

Use this simple formula to build your own spectacular salad in a jar. 

Black Bean Quinoa Salad in a Jar

This recipe makes enough for two jars, but you could easily double it to make four for the days ahead.

Mediterranean Salad in a Jar

This one's basically all of our favorite veggie pizza toppings in a jar. Plus chickpeas.