Food Love
8 Ice Cube Tray Hacks Everyone Should Try
Primary Media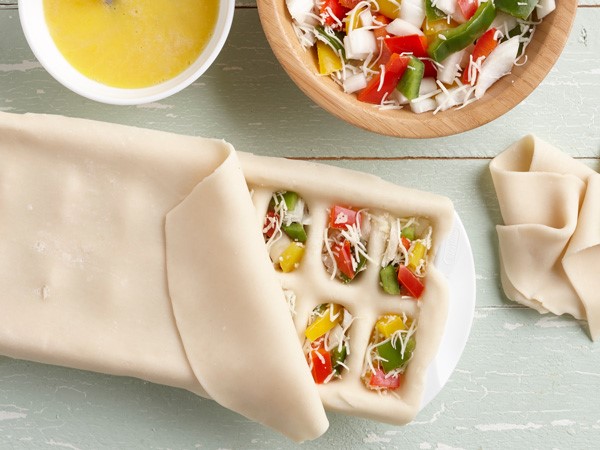 Description
Check out all the cool things your ice cube tray can do. 
Pepper Sauce Starter

Meal starters are sauces and fillings that can be made in advance and frozen to give you a jump start on cooking. This Pepper Sauce recipe is a favorite for pizza sauce, pasta sauce, or to top fish or chicken. 

Tomato Paste

We've all cooked recipes that don't use the entire can of tomato paste. Instead of throwing any extra away, freeze it in an ice cube tray.

Pomegranate Chocolate Candies

Did someone say dessert? Use an ice cube tray to make these perfectly portioned dark chocolate and pomegranate candies.

Smoothies

Smoothies are great, until you make too much and don't know what to do with the all of the extra. Pour the extra smoothie into an ice cube tray and freeze. When you're ready to make another smoothie, pop a few frozen cubes in the blender and add a splash of whatever liquid you used in the recipe. You're smoothie will take less time to make and taste just as good.

Berry Cubes

Freeze fresh herbs, berries, and edible flowers in water to make these artful cubes for drinks and cocktails. 

Homemade Pizza Rolls

All you need is an ice cube tray, premade pie dough, cheese, and Hy-Vee Short Cuts. There's no chopping involved, and the ice cube tray gives them their bite-sized shape.

Iced Coffee

Instead of pouring perfectly good leftover coffee down the drain, pour it into an ice cube tray and freeze. Then you can use the coffee cubes to chill or blend iced coffees. As the cubes melt, they won't water down your drink. 

Fresh Herbs

Too many fresh spices in your garden or refrigerator? Not a problem. Finely chop your herbs and place them in an ice cube tray. Top off the chopped herbs with olive oil or melted butter and freeze. When ready to use, simply add an ice cube to a hot pan and let the oil or butter melt and the spices toast.

Wine

Instead of forgetting that half filled bottle in the refrigerator, pour it into an ice cube tray and freeze. You can use your frozen wine cubes to add to pan sauces or to keep your wine chilled without watering it down.

Rainbow Icebergs

Use various fruit juices to create a rainbow ice cube effect. Add these ice cubes to give flavor to chilled club soda, lemon-lime soda, or white wine.