Halloween Fun
Easy Halloween Recipes
We've got tricks, treats and drinks for a happy Halloween.
Hyvee

Dietitian Expert Tip

Now, more than ever, we need to celebrate the little things. Keep the holiday excitement going with FREE Halloween-inspired coloring, drawing, and activity sheets from Hy-Vee that keep their minds active. And, if they've got extra energy, get moving with Hy-Vee KidsFit! Just go to Hy-VeeKidsFit.com.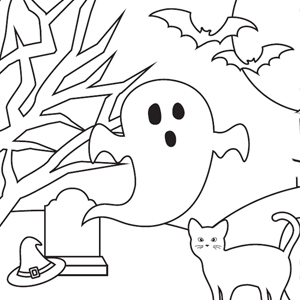 Support Kids with Food Allergies
Learn more about the Teal Pumpkin Project and how easy it is to make kids with food allergies feel included.
Learn More
Hyvee Culinary Expert Tip

Wanna make your Halloween party even cooler? Carve out the bottom of a large pumpkin and fill it with ice and your favorite alcoholic or nonalcoholic drinks!
Halloween-Themed Family Dinner