Primary Media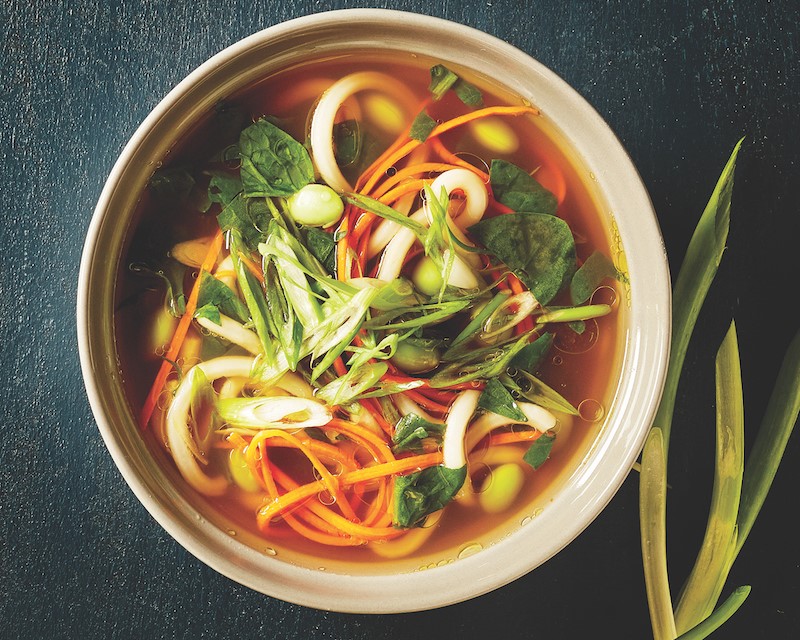 Description
A vegan is someone who does not eat or use animal products such as meat, dairy, eggs, honey, etc. Many vegan diets are rich in vegetables, grains, legumes, and nuts. But you definitely don't have to be vegan to appreciate these flavor-packed vegan recipes.
Veggie Lasagna

We used a quick and easy cashew butter to give this layered lasagna a creamy filling. To top with vegan cheese, look for the Daiya Dairy-Free Mozzarella Shreds in the HealthMarket department.

Tropical Avocado Salad

You know it's good when all it needs is a squeeze of fresh lime as dressing. 

Toasted Coconut Ice Cream

This recipe makes having an ice cream maker worth it—especially if you're looking for dairy-free ice cream recipes. 

Detox Garlic Edamame Soup

This soothing broth-based soup was a mega-hit in the test kitchen. Everyone went back for more. 

Teriyaki Tofu

Don't be afraid of tofu. Just think of it as a neutral-tasting protein that soaks up whatever flavor you put on it. So if you like teriyaki, you'll love this recipe.

Sweet Fruit Roll

This playful dessert sushi is packed with berries and praline and topped with chocolate. For a vegan recipe, look for dairy-free chocolate in the HealthMarket section.

Grilled Avocados

If you ever need an impressive gluten-free and vegan side dish, remember this simple recipe for grilled avocados.

Mixed Grains and Veggie Bowl

Ideal for meal prep, you can make a big batch of grains, lentils, and veggies to get you through the week. 

Vegan and Gluten-Free Quinoa Stuffed Peppers

This fiber-packed and flavor-packed pepper is loaded with sweet dried cranberries, pecans, and apple cider flavors—not to mention good-for-you quinoa. 

Veggie Curly Fries

If you don't have a spiralizer, look for pre-packaged spiralized veggie noodles in the produce department. 

Sweet Potato and Beet Chips

If you don't want fries with that, why not opt for chips? 

Moroccan Chickpea Bowl

This peanut buttery rice and chickpea bowl is the kind of meal that makes you want to lick the bowl. 

Vegan Mint Chocolate Chip Shake

Now you're talking. This creamy shake gets a boost of protein from vanilla pea protein and a touch of sweetness from dark chocolate chips. 

Romesco Sauce

Romesco is a blend of roasted bell peppers and toasted nuts, and we're obsessed with it. There's no savory meal it can't make even better.