Primary Media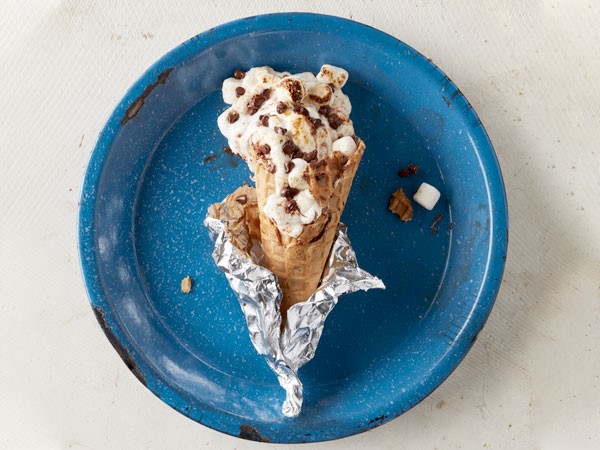 Description
S'mores aren't just for the campfire anymore. Take a look at all of our s'more inspired recipes.
Frozen S'more Pops

Yup, we went there. This cool s'mores flavored treat get's all of its flavor from toasted marshmallow Greek yogurt, crushed graham crackers, and white and semisweet chocolate. 

S'mores Brownie Bars

The marshmallow cream gets its toasted marshmallow topping from the broiler, no campfire required.

Grilled S'mores Cones

Need a great way to end a great grill out? It's all about the dessert. Prep some of these cones in advance and wrap in foil. Then, throw on the grill for a few minutes to melt the chocolate and the marshmallows. 

Warm Toasted Marshmallow S'mores Bars

Top the graham cracker cookie crust with chocolate filling and mini marshmallows.

Traditional S'mores

The recipe that started it all, the traditional s'more. No campfire? Roast these marshmallows under the broiler for a toasted filling.

Cast Iron S'mores Dip

S'mores for a crowd? Check! All you need is a cast iron and traditional s'mores ingredients: chocolate, marshmallows, and graham crackers for dipping.

Campfire S'more Treats

Ice cream and s'mores? Sounds like a perfect summer night dessert to us.

Grasshopper S'mores

Mix in some chocolate covered mint candies for a twist on a classic.

Lavender and Lime S'mores

These s'mores are anything but ordinary.

Almost S'mores Bowl

Wake up to something sweet, chocolaty, and s'moresy.

Gooey Peanut Butter S'mores Brownies

Peanut butter, chocolate, and marshmallows, it doesn't get any better than this.

Caramel S'more Brownies

Top off your brownies with mini marshmallows and a drizzle of caramel sauce.