Primary Media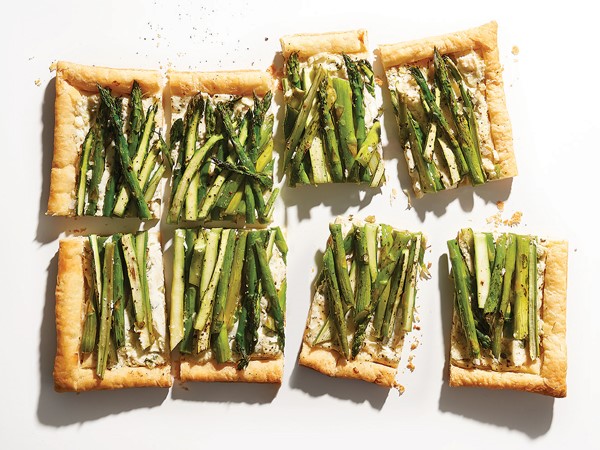 Description
Asparagus tastes great on its own, but these recipes take one of our favorite green vegetables to an all new level. Brighten your plate with these springtime dishes.
Asparagus and Prosciutto Puff Pastry

We like to call this a grown-up twist on pigs in a blanket.

Spring Fettuccine

Asparagus, peas, and pancetta go great with this light and creamy Alfredo sauce. 

Asparagus-Pepper Frittata

Start your day off right with a veggie-forward frittata. It's so delicious, you'll probably want to eat it for every meal.

Asparagus Three-Cheese Tart

Asparagus. Cheese. Puff pastry. Need we say more?

Grilled Salmon and Asparagus Salad

Healthy tastes amazing when you bring heart-healthy foods together on one scrumptious plate.  

Grilled Asparagus and Carrot Spears

Add some vibrancy to your dinner table with this simple and healthy veggie pairing.

au Gratin Sauced Asparagus

Pour a creamy Gruyere sauce over asparagus to instantly wow your tastebuds. 

Creamy Asparagus Soup

How pretty is this soup? It's great for a light lunch or dinner, and you can top with shredded chicken to add a protein element.

Asparagus-Havarti Grilled Cheese

You had us at grilled cheese. But with asparagus and Havarti, you can make your favorite childhood lunch fancy!

Easy Asparagus Omelet

Who wouldn't be excited to start the day when an asparagus omelet is waiting for them?

Salmon Asparagus Salad

An easy homemade green herb vinaigrette gives this salad added life.

Asparagus with Egg and Cheese Sauce

Asparagus + hard boiled eggs + quick Alfredo sauce. It's a surprising combo, but trust us, it's delicious.

Fresh Pea and Asparagus Risotto

This vegetarian entree comes together in just 30 minutes.

Asparagus with Crispy Prosciutto and Almonds

Turn a row of asparagus into a charcuterie board when you top with prosciutto and almonds.