Primary Media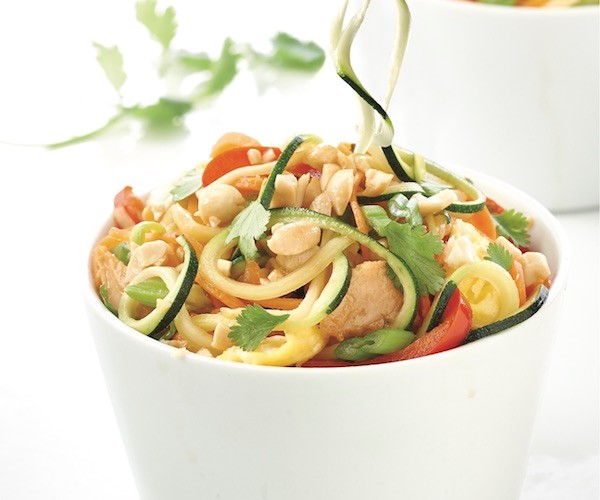 Description
Spring produce is a home cook's dream, and one that comes true every year. Check out all the ways to taste and celebrate the season with our best picks for spring recipes.
Zucchini-Crusted Veggie Pizza

As much as we love cauliflower crust, we still have a place at the table for this amazing zucchini crust. (It's also way easier to make.)

Cauliflower Grilled Cheese

In case you missed it, replacing bread with cauliflower is a thing. A really delicious thing. 

Veggie Noodle Shrimp Scampi

You need a new go-to for dinner and we have a new easy recipe for Veggie Noodle Shrimp Scampi. Same page...

Avocado-Radish-Pea Salad

This is quite possibly the most spring-ish thing you could serve on the side. 

Asparagus Three-Cheese Tart

Beautiful and easy. That's a great combination. 

Sweet Potato-Crusted Quiche

This little trick for quiche crust has us eating lots of sweet potatoes. And we're ok with that. 

Cauliflower Risotto

By "risotto," we mean a delicious Parmesan and lemony cauliflower rice that's strangely addictive. 

Spiralized Beet Salad

If beets aren't your thing, try this with spiralized zucchini instead. The dressing is too good to miss out on. 

Veggie Noodle Pad Thai

It's the Pad Thai you love but always pass on because you're trying to be good. Well, now it's good for you. 

Beef & Asparagus Stir-Fry

Serving stir-fry over cauliflower rice instead of regular rice knocks out a lot of the carbs and calories and adds a boost of fiber. Not bad, right?