Primary Media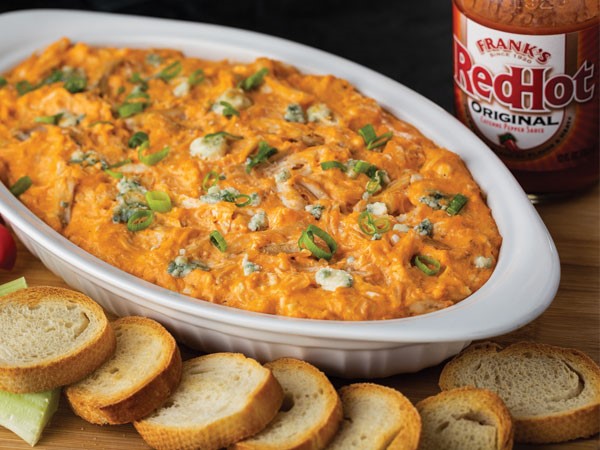 Description
Ring in the new year with the appetizers we love to love. Here are the top 10 recipes that got the most love this year, and as always, Frank's Redhot Buffalo Chicken Dip made the list. Mmm! mmm!
Frank's Redhot Buffalo Chicken Dip

Comfort food at its finest, this dip is always a sure thing at parties.

Hot Ham and Swiss Dip in a Bread Bowl

You had us all at bread bowl.

Air Fried Meatballs

There's something about the Air Fryer that makes these meatballs crispy on the outside and tender on the inside. Love and love.

Crab with Garlic-Butter Sauce

Because really, crab is a delicious excuse to eat butter sauce.

Prosciutto Cantaloupe Appetizer

This one didin't surprise at all. Sweet melon and salty prosciutto is a win, win.

Bacon Spirals

Tailgate Sliders

These warm pull-apart sandwiches are why we go to the party in the first place.

Pull-Apart Pigs in a Blanket

You can just never make enough.

Sheet Pan Quesadillas

You can make them all on the sheet pan!

Mini Taco Cups

Tacos come in all shapes and sizes, and they're all delicious.