Primary Media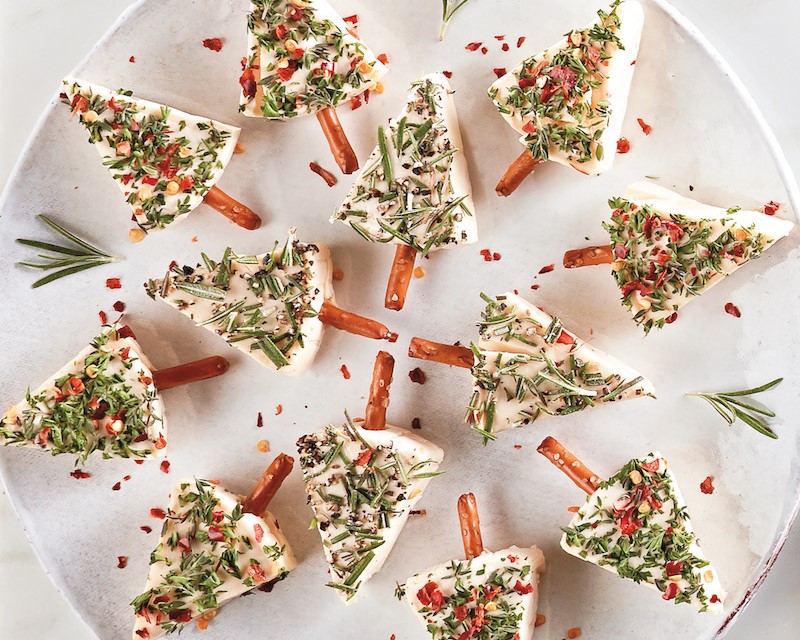 Description
The results are in! These are our top 10 favorite appetizers during the holidays. Not only are they delicious, but they are easy to make. That being said, we think every holiday spread should include at least one of these appetizers.
Cheese Balls

Who doesn't love a cheeseball? For a grab-and-go app, make these ones small and stick a pretzel stick in the center. 

Ham & Cheese Crescent Roll-Ups

The easiest apps start with crescent roll dough. Stuff them with deli meat, cheese, or anything... really!

Creme Fraiche

Mmm. Who said mini desserts can't be apart of an appetizer board... We sure didn't!

Candied Bourbon Pecans

Cocktail hour isn't complete with some nuts on the side. Try these spiced bourbon pecans!

Mini Potato Bites

Mini potato bites?! We're not turning down carbs during the holidays!

Holiday Cheese Trees

How cute are these cheese trees? Almost too cute to eat!

Party Pretzels

Seasoned pretzels are the perfect snackable appetizer before the main dish.

Pull-Apart Cheese Ball Wreath

Sharing is caring. And we're sharing this cheese ball wreath recipe with you!

Antipasti Kabobs

Grab and go one, or two, of these kabobs.

Baked Sweet Potato Chips

Chips and dips are a party staple. But maybe instead of picking up a bag, you make them from scratch!