Living
13 Recipes for Two That You Can Cook in Minutes
Primary Media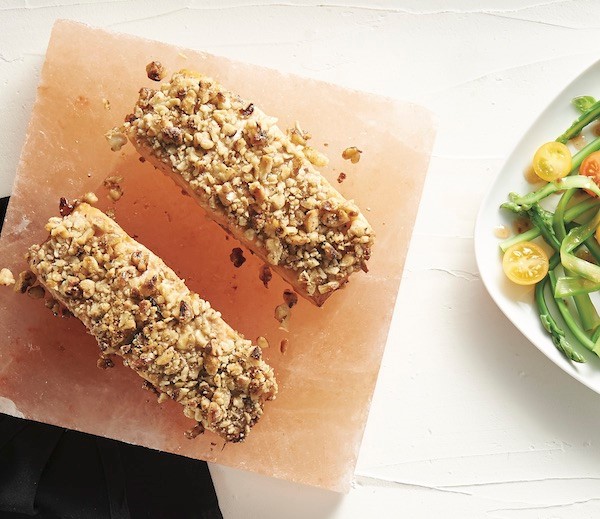 Description
Not a fan of leftovers? Make just enough with these breakfast, lunch, and dinner recipes for two. 
Plus, each of these recipes can be made in roughly 30 minutes or less. 
Honey Glazed Salmon and Zoodles

Take a giant short cut and pick up spiralized zucchini noodles in the produce section at Hy-Vee. That puts you 10 minutes closer to dinner and shaves at least 10 minutes off cleanup. 

Cheesy Tuna Melts

For a quick lunch or casual dinner, don't forget about this quick and easy option. 

Walnut Crusted Salmon

This recipe calls for using a salt plate to bake the salmon. If you don't have one, no worries. Just use a greased sheet pan. On the side, try a simple Green Bean Gremolata, Apricot Rice Pilaf, or roasted veggies.

Loaded Pancake Sandwiches

Fruit and yogurt is great for you in the morning, but every now and again, who doesn't crave a Loaded Pancake Sandwich? 

Turkey Zucchini Thai Noodle Salad

It's fun. It's different. It's quick. And it's got ALL the veggies and protein to keep you feeling full. 

Pan Seared Rib Eye Steaks

Citrus Cream Waffles

From frozen to fabulous, make your own flavored syrup to top your morning toaster waffles. 

Tex-Mex Pork and Hummus Pitas

Meal prep a lunch that makes your co-workers jealous.

Asian Glazed Salmon

Served over hot cooked rice or rice noodles flavored with a little extra soy sauce or pan sauce.  

California Dreamin Pita Pockets

Bored with your deli meat sandwich lunch? Chickpea pitas to the rescue. 

Caesar Steak Wraps

How can something be so simple and yet so loaded with flavor? All you need is a nice steak, seasonings, crumbled blue cheese, store-bought dressing, and tortillas. 

Linguini Chicken Carbonara

We used gluten-free pasta to make comforting carbonara. But trust us, any type of linguini will do just fine.

Citrus Chicken Salad Pitas

Remember this easy lunch idea the next time you have leftover chicken.