Primary Media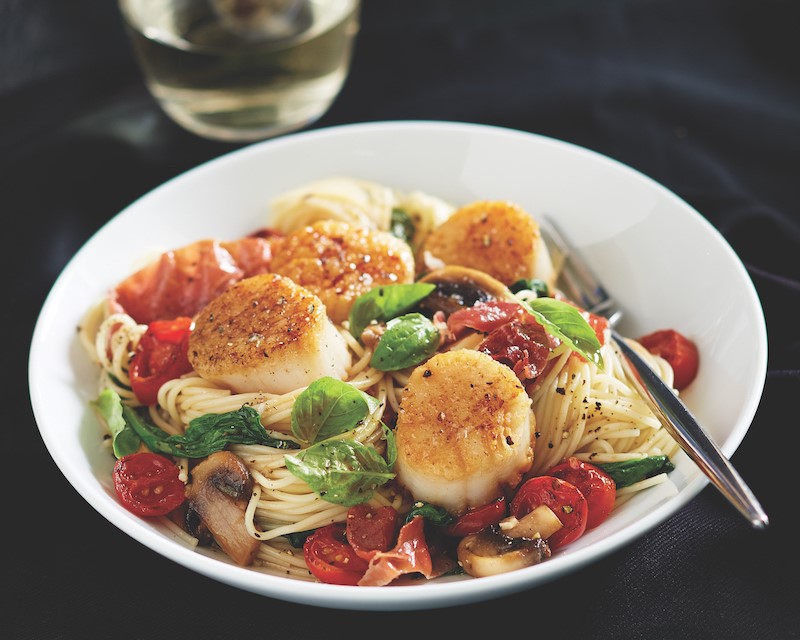 Description
If one of your resolutions is to stress less about dinner, here you go. Seven special-occasion meals you can make in 30 minutes or fewer. 
Pumpkin-Almond Curried Chicken

Ridiculously good for you and equally delicious, this might be our new favorite curried chicken.

Tuna Steaks

Using Hy-Vee Short Cuts—the pre-cut veggies found in the produce section—makes getting dinner on the table a breeze. But not just any dinner, a healthy and delicious Tuna Steak dinner. 

Seafood Arrabbiata

Arrabbiata is an Italian red sauce that is known for its spiciness. This dish plays off the spiciness by pairing it with sweet and succulent scallops and shrimp.

Salmon with Pineapple Salsa

To make this dish even quicker, use pineapple Hy-Vee ShortCuts, so you don't have to battle a whole pineapple.  

Seared Scallops with Angel Hair Pasta

The combination of garlic, wine, butter and prosciutto forms an incredible savory sauce that complements seared scallops perfectly.

Pan-Seared Filet Mignon

Ricotta Ravioli Pasta

Creamy ricotta-filled raviolis are pretty much perfect for any occasion. Add whatever fresh vegetables you have, and splurge on a good hard cheese to freshly grate over the top.