Primary Media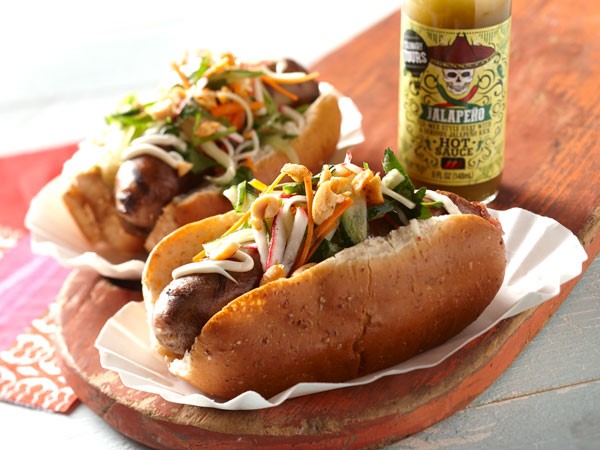 Description
Each of these craveable street food recipes can be made in 25 minutes or fewer.
Chicken Gyro Wraps

Fresh veggies, feta, and grilled chicken make it good. But it's the tzatziki sauce that makes it great. 

Spicy Tuna Roll Ramen

Can't decide between ramen and sushi? You can have the best of both worlds in the time it would take you to decide between two favorites.

Chicken Vindaloo

This traditional curry dish gets an update with chicken thighs and the combination of sweet and russet potatoes. Best part: From prep to table, it only takes 23 minutes.

Breaded Fish Tacos with Hatch Pepper Crema

 We found a hatch chile street taco sauce that will amp up your taco night, no seasoning packet required. 

Harissa Chilaquiles

Our most addictive recipe yet, this nacho-based dish has just enough spice to keep you going back for more.  

Barbecue Pork, Mango, and Habanero Quesadillas

The Mango and Habanero Cheddar in this quesadilla is what makes it stand out. If you can't find the Culinary Tours brand, it will still be good using regular cheddar. Just not as good.

Grilled Bahn Mi Brats

Everything you love about bahn mi on top of one of juicy grilled pineapple brat. Plus spicy peanuts.

Tom Yum Vegetable and Shrimp Soup

Fast, fresh, and full of flavor. Use Culinary Tours Tom Yum broth to give this Thai soup an authentic sour and savory flavor.

Crunchy Street Corn

Crunchy Mexican Street Corn rolled in nacho-flavored chips and topped with crumbled cheese. Yes, please.