Primary Media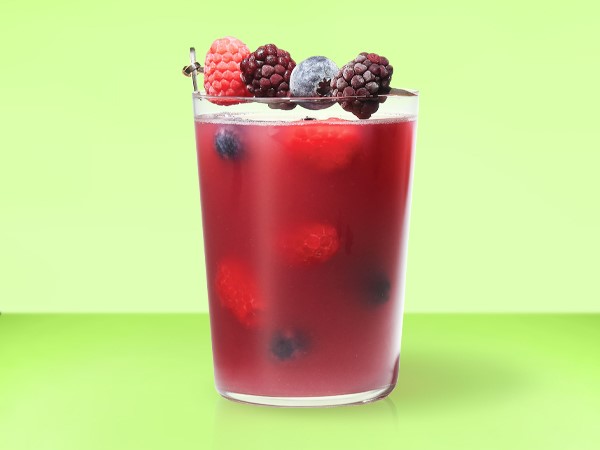 Description
As mocktails continue to be in style, be sure to mix up a few non-alcoholic drinks for your engagement parties, bridal showers, bachelor/bachelorette parties, and rehearsal dinners. These recipes are also great for making large batches ahead of time.
Bellini Mocktails

These bright drinks would be perfect for a brunch bridal shower.

Rainbow Icebergs

The striped ice cubes are sure to be a conversation piece. They'd be great for the golf course!

Sparkling Purple Punch

This one looks like it belongs in a fancy cocktail bar and would add an elegant note to any rehearsal dinner.

Pink Mocktail

Pink will always be a go-to color for bridal showers and bachelorette parties.

Berry Lemonade

You can make this lemonade up to 5 days in advance so you have one less thing to worry about the day of your event! Lemonade always goes well with a summer party.

Sunshine Punch

Brighten things up with a combination of pineapple sherbet and lemonade. It's sure to wake up your guests at a morning bridal shower!

Cherry-Kombucha Lemonade

Kombucha is all the rage, and your guests will feel nice and healthy as they sip! It would be the perfect way to refuel after a bachelorette party workout or yoga.

Lime Sherbet Punch

How fun is the bright green color of this punch? It would be great for a garden party.

Classic Lemonade

You can never go wrong with a tried-and-true recipe. Who doesn't love to drink a tall lemonade while they play yard games or cruise on the boat?

Watermelon-Cucumber Coolers

This is possibly the most refreshing drink we've ever tasted. Sip as you get a mani-pedi or have your hair done for the big day.

Orange Sherbet Punch

Orange sherbet just seems to make everything better and always belongs at summer wedding events, in our opinion.

Sparkling Cranberry-Pomegranate Juice

Sparkling grape juice adds a nice little bubbly zip. The cranberry flavor lends itself well to both a spring and fall event!

Raspberry-Pineapple Punch

If you haven't tried the raspberry-pineapple flavor combo yet, now is your chance! This punch would be perfect at red color-themed event.

BONUS: 2 Mocktails from HSTV's Seasons

Need more mocktail ideas? Watch how to make a Cucumber-Basil Nojito and Hurricane Mocktail.