Primary Media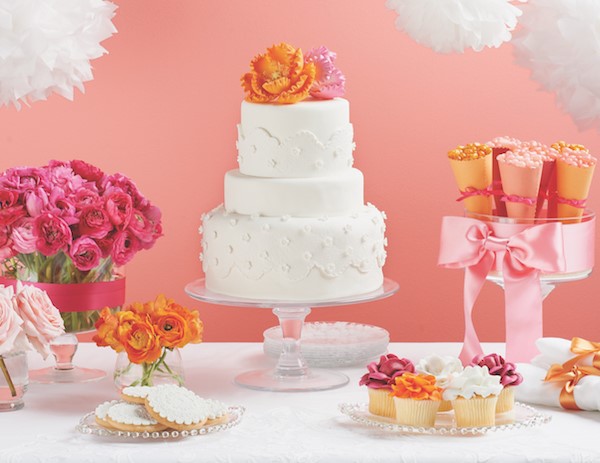 Description
We love being part of special occasions! Weddings, birthdays, anniversaries, graduations, we even heard Godparent proposals are a thing ... Let us help you bring your event to life with your dream custom cake.
Below is just a sampling of the types of layered and tiered cakes Hy-Vee bakers are whipping up for special celebrations. Stop in or call and chat with your local Hy-Vee baker about your upcoming event. 
For even more ideas, and a little entertainment, don't miss new episodes of Cake This on HSTV.com. 
Succulent Cake

It's simple but dramatic at the same time. And perfect for outdoor weddings or a nature-themed event.

All-Occasion Cakes

From whimsy to artful to quirky and modern, Hy-Vee cake designers are trained to do it all.

Works of Art

All shapes. All sizes. Watch these two cakes come to life on HSTV.com.

Blue & Gold

Show your event colors with interesting designs. 

Semi-Custom Cake

Need something by tomorrow? If you order by 4pm, we'll do our best to get your cake just the way you want it for pickup the next day. Simply order online and select your theme, flavor, and frosting. 

Gourmet Cupcakes

Cupcakes can have an equally stunning impact while offering a variety of flavors for guests. Our gourmet bakery cupcakes come in mini or regular sizes and in flavors such as white almond, wedding cake, raspberry lace, red velvet, chocolate addiction, peanut butter cup, confetti, caramel sea salt, and mocha espresso. Plus, you can order them online for next-day pickup.

Naked Cakes

In all it's natural beauty, we love the way this look shows off contrasting layers of cake and thick frosting. Ask our bakers about semi-naked cakes for a more rustic-chic look. 

Wall of Donuts

Looking for an alternative to cake? Of all the wedding dessert trends we've seen over the years, donuts have to be the best, right? We stand by it ... especially if they're freshly fried and glazed (which ours are). 

Favors with Flavor

Send 'em home with something sweet instead. Fresh fried donuts might be—no, it definitely is—our favorite party favor of all time. What better way to say "thanks"?  

BONUS

Get your cake, flowers, and catering from the same place. Our floral managers and catering managers would love to chat with you about your upcoming event. Some stores even offer special discounts for using more than one wedding service. Call your store today for details.