Primary Media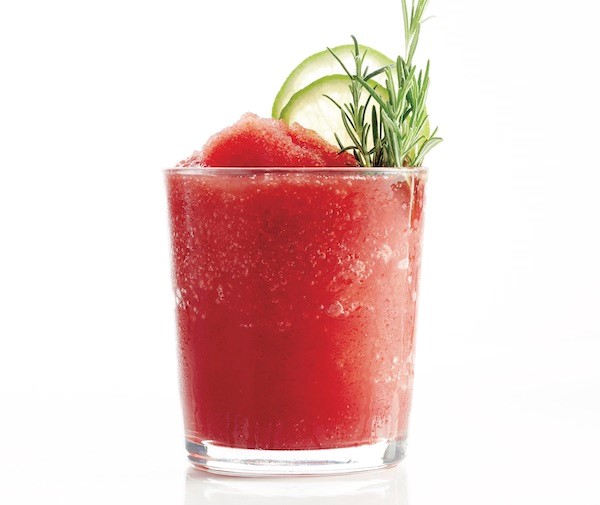 Description
Some people say they don't like sweet and fruity drinks, but we don't always believe them. Let yourself indulge in a refreshing frozen slushee cocktail for the Fourth.
Strawberry Margarita

We highly recommend lining the rim of the glass with salt for this one. Coupled with the sweet berries, it's a salty-sweet sensation that can't be beat.

Summer Slushies

There are no booze in this slushie, and we like it that way. Instead, we use 1/4 cup of chilled green tea for a revitalizing blender beverage. 

Strawberry Froze Slushy

Froze = frozen rose wine. We weren't surprised how popular this was on Instagram. It's like a sangria smoothie. 

Rosemary-Cherry Limeade Vodka Slushy

Rosemary is optional as a garnish but not optional in the simple syrup. It adds just the right amount of herbal-ie-ness to leaving you wanting more. 

Strawberry-Pineapple Wine Slushee

We like to layer this two-toned treat for special effects. Try it with different colored fruits such as blueberries, or even melons.

Double Berry Daiquiri

Strawberries and raspberries and rum... oh summer! This drink is begging for a cocktail umbrella.