Primary Media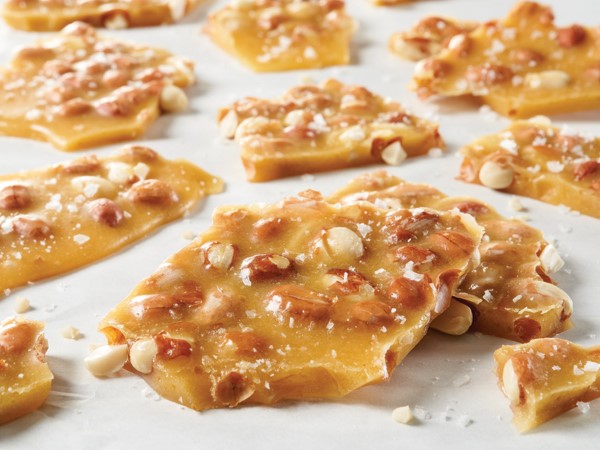 Description
Don't get us wrong, we love the classic Christmas cookie. But, some of these Christmas candy recipes give them a run for their money! Add one (or a few) of these candy recipes to your dessert board. Whether you make bark, brittle, caramel, or fudge, these recipes will not disappoint! 
Classic Chocolate Fudge

This easy-to-make classic chocolate fudge can be made in almost no time.

English Toffee

This classic recipe comes together in a snap! Plus, who doesn't love toffee?!

Buttery Peanut Brittle

Adding butter to this peanut brittle gives it almost a caramely flavor while highlighting the Spanish peanuts.

Caramel Corn

Caramel corn is perfect for any occasion. Seriously... ANY occasion!

Candied Mandarins

Eat these candied mandarin orange slices on their own or add them to other desserts for a stunning garnish.

Classic Caramels

Buttery, melt-in-your-mouth caramels are addictive during the holidays, especially when they're homemade.

Peppermint Bark

This easy peppermint bark makes a great addition to a Holiday dessert spread.

Homemade Salted Nut Rolls

What makes this our best-yet candy recipe? The brown butter. It brings out all of the caramely-nutty flavors that you love in a salted nut roll. 

Peanut Butter Pretzel Fudge

Sweet peanut butter fudge topped with salty pretzels. Need we say more?

Bittersweet Chocolate Bourbon Balls

The bold, spicy flavor of this no-bake confection is sure to please any bourbon lover.

Chocolate Peanut Butter Saltine Toffee

Having "just one bite" of this toffee treat is nearly impossible. 

Marshmallows

You're in for a treat when you whip up soft, fluffy marshmallow confections at home. Compared to purchased, the marshmallows have a slightly more vanilla taste and are not quite as sugary.

Maple Pecan Fudge

Flavor the rich penuche fudge with the authentic taste of McCormick® Maple Extract. Studded with pecans, it's as tasty as it is pretty.