Primary Media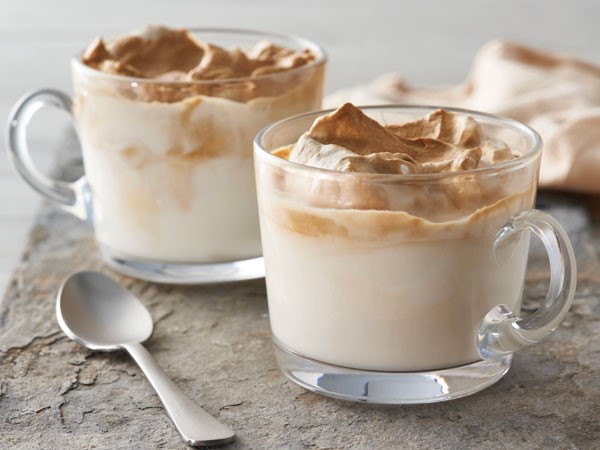 Description
Craving a mocha, Americano, or latte? There's no need to run to the closest coffee shop. We have recipes to make your favorite coffee drinks and some new trendy recipes, like Whipped Coffee, all from the comfort of your own home. 
Cold Brew Coffee

No need to run to the nearest coffee shop for this delicious cold brew coffee.

Whipped Coffee

See why the whipped coffee trend is taking off! Instant coffee turns into a light and airy coffee-flavored whipped topping for lattes, coffees, and other hot drinks.

Cinnamon Latte

If you need a pick-me-up in the afternoon, try this sweet and refreshing take on a latte: a cinnamon latte. It's great steaming hot or over ice.

Golden Milk Chai Tea Latte

We made this vegan latte with turmeric and chai tea, but you can always add a shot of espresso or hot-brewed coffee.

Americano Coffee

An Americano is equal parts coffee and hot water. Keep it classic and drink it hot, or chill it and pour over ice.

Thai Iced Coffee

Made with strongly brewed iced coffee, condensed milk, and spices. Nothing's more refreshing than a Thai iced coffee!

Classic Coffee Frappe

Craving a frappe but don't want to go to the hassle of going to get one? Try making our Classic Coffee Frappe from home!

Dirty Chai Latte

A creamy chai latte meets coffee. You're going to want to wake up to this coffee drink every morning.

Mocha Coffee

3 ingredients transform an ordinary cup of coffee into a chocolaty mocha. 

Dublin Iced Coffee

Just in case you're looking for a boozy version...