Primary Media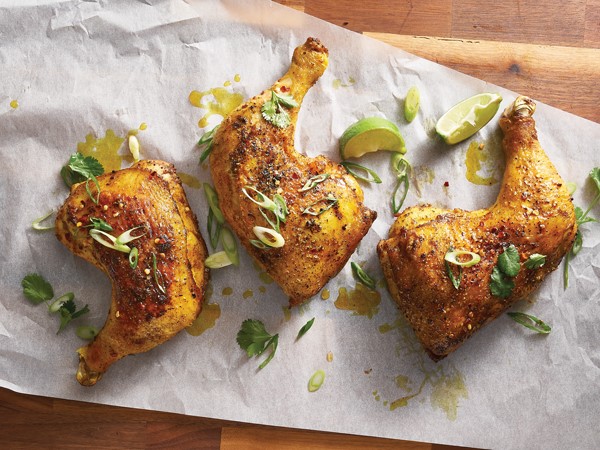 Description
The point of a ketogenic diet is to put your body in a state of ketosis by restricting carbohydrates from the diet. Once in ketosis, your body will use ketones for energy, instead of carbohydrates. Historically, the keto diet has been used to treat certain medical conditions, such as epilepsy in children; however, lately it has been surfacing as a trending weight loss diet. While it may sound similar to the Atkins diet, this is not simply a low-carb, high-protein diet. A keto diet consists of 80% fat, 15% protein, and 5% carbs.
It's important to know that keto diets vary in approach, and, in addition to being difficult to follow, are not recommended for everyone, especially people with kidney disease. If you're considering a keto diet or have questions about if it's right for you, contact your local Hy-Vee dietitian.
In general, this is what a keto diet might look like:
Foods to Include
Nonstarchy fruits and veggies: artichokes, avocados, bell peppers, berries, broccoli, cauliflower, cucumbers, leafy greens, onions, summer squash, zucchini
Meat/seafood: bacon, beef (grass-fed), lamb, poultry, salmon/fatty fish
Fats: butter, almond butter, coconut oil, flaxseed oil, ghee, mayonnaise, olive oil
Dairy: cheese, full-fat cottage cheese, whole milk, full-fat Greek yogurt
Other: eggs, nuts, olives
Foods to Avoid
Bypass sweets, alcohol, packaged snacks, starchy vegetables, and many fruits with sugar.
Specific things to avoid include apples, bananas, beans, beer, beets, bread, carrots, cereal, chickpeas, corn, desserts, juice, grapes, honey, lentils, mangoes, nonfat dairy, oats, pasta, potatoes, rice, wheat, wine, sweet potatoes.
Also see, 11 Keto Breakfast Recipes Under 350 Calories
Because of the restrictive nature of this diet, be sure to talk to your Hy-Vee dietitian to make sure you're getting the nutrients you need. 
Tuna Lettuce Wraps

On the keto diet, healthy fats are encouraged. Try adding avocado slices to a tuna salad lettuce wrap for a quick and easy lunch.

Breakfast Egg Cups

The best thing you can do for yourself when adhering to a keto diet is to plan ahead. A batch of these Breakfast Egg Cups will make mornings easier. 

Simple Sauteed Salmon

Salmon and other fatty fish are an ideal choice for a keto-friendly dinner. The ratio of fat to protein is higher than leaner types of fish, such as tilapia, which is mostly protein. Remember, the keto diet is high in fat with only a moderate amount of protein. 

Spicy Lemongrass Citrus Chicken

Chicken leg quarters are not only an affordable option, they're loaded with flavor, thanks to their higher fat content. This recipe gets an extra layer of flavor from a combination of bright but warming seasonings.

Veggie Fritatta

When following a keto diet, it's helpful to have a few go-to recipes for breakfast, lunch or dinner. This one works for all three.

Maple Topped Brie with Blackberries

Entertaining or attending parties can be tricky when following a keto diet. That's why we like this combination of brie and berries for a keto-friendly appetizer. Although, you might cut back on the maple or leave it out altogether. 

Seared Scallops

When these gems go on sale, stock up. For a keto-friendly dinner option, we like to serve these butter-basted scallops with a side salad and sliced avocado.

Porterhouse Steak with Chopped Herb Sauce

For a special occasion, it's nice to splurge on a cut like this. But while this recipe is written to serve 4, the servings are quite generous; it could realistically serve closer to 6 or 8. Try rounding out a smaller portion with non-starchy veggies such as peppers, broccoli, or kale topped with toasted nuts.

New York Strips with Creamed Mushroom Sauce

To make this recipe a little more keto-friendly, split one of the 12-ounce steaks with someone (too much protein can affect ketosis). Round it out with some sauteed cauliflower rice and greens. 

Fresh Avocado Boats

On the keto diet, or any meal plan really, avocados are your friend. They're full of healthy fats, fiber, and nutrients your body needs. 

Cookie Dough Keto Fat Bombs

Most desserts are a no-no on the keto diet, mostly because of the amount of carbs, especially sugars. Enter these keto-friendly cookie dough treats.

Air Fried Bacon-Wrapped Shrimp

If you've got an Air Fryer, then all you need are some shrimp and bacon. 

Bacon-Wrapped Jalapeno Poppers

If you need a keto-friendly appetizer for game day, or any day, here you go. But if you're not into the heat of jalapeños, use mini bell peppers instead.

Jalapeno Crab Dip

Following a keto diet at parties can be challenging and tempting. That's why it's smart to bring an appetizer you and everyone else can enjoy. 

Three-Cheese Buffalo Chicken Dip

And finally, the ultimate keto-friendly party dip that doubles as lunch the next day, serve this ooey-gooey dip with sliced zucchini rounds