Beer Styles
Raise Your Glass Game
Nonic Pint

Great for session beers, English ales, or bitters.

Snifter

Good for barley wines and imperial stouts.

Pilsner

For high-carbonated beers like pilsners and light ales.

Thistle

A modified tulip glass designed for Scotch ales.

Tulip

Designed for Belgium ales, but great as a go-to.
See All Glasses
Ales & Lagers
In the world of beer, there are two main categories: ales and lagers. Learn who's who.
Lagers

Lagers are brewed with bottom-fermenting yeast at cooler temperatures.

Types of Lagers
5 Questions to Ask When You Don't Know What Beer to Buy
So you want to try something new, but oh man, there's a lot of craft beer on the shelf. Here's what you should ask your Hy-Vee Wine & Spirits expert. 
See Questions
Typically when you pair beer with cheese, you want to match strong-flavored beers with pungent cheeses. However, for this recipe, we like a lighter wheat beer to let the sharp notes of cheddar come through. 
Best Grilled Food & Beer Pairings
Here's to our favorite beers, and the grilled foods we eat with them.
Get Recipes & Pairings
Why beer can chicken? Because beer. And chicken. The steam from the beer helps cook the bird evenly while keeping the meat nice and juicy. Plus, this recipe requires half a can of beer. What you do with the other half is up to you. 
How to Make Beer Can Chicken
Charcuterie & Beer Pairings
Italian Dry Salami

Pair with Kolsch or Pilsner. Both are light and crisp, but also acidic enough to cut through the fat.

Prosciutto

Pair with a Pilsner for a light and crisp easy drinking beer, or Gose that will accentuate the salt.

Genoa Salami

Pair with a pale European lager or a American lager. Both are light and crisp, allowing the flavor of the meat to come through.
See All Pairings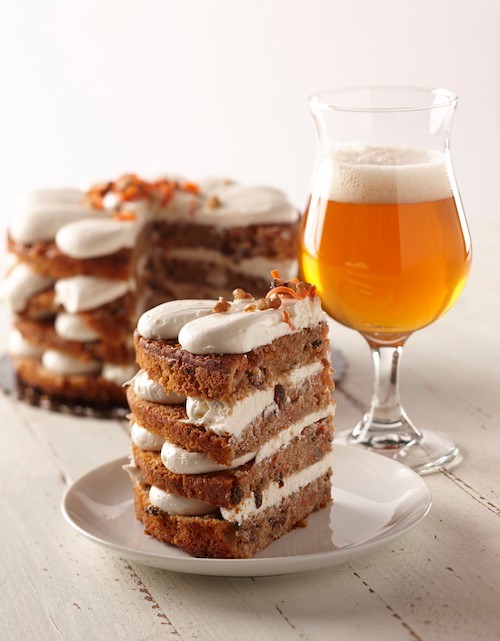 Hyvee Culinary Expert Tip

West Coast India Pale Ale (IPA) and carrot cake is one of my all-time favorite pairings! This style of beer places hop flavor, aroma, and bitterness in the forefront with noticeable floral, fruit, and citrus character.
Say Hello to Sours
Lambics

Lambics are spontaneously fermented with wild yeast and can take a year or more to complete fermentation.

Flanders Red Ale

This fruit-forward sour is described by some as red wine-like with a balancing malt profile.

Berliner Weisse

Pale with a low alcohol content, Berliner Weisse has a high carbonation level and a strong sour taste.
Learn About Sour Beers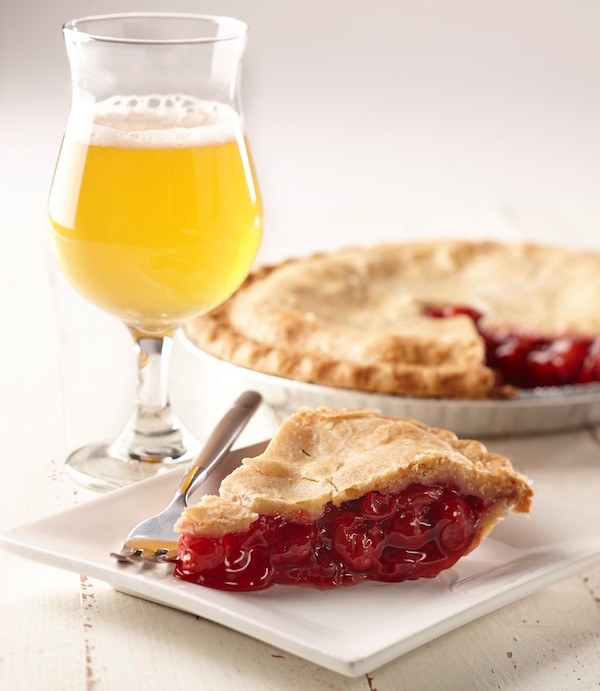 Hyvee Culinary Expert Tip

Sour beers have been a favorite of mine recently. Tart styles like Gose and Berliner Weisse have become more and more popular, with many of them being fruited. I never thought I would like fruit in my beer, or a sour beer, but here I am. Can't get enough of them!
More Rounds of Beer
Learn to make shandies, radlers, beertails, and brush up on your beer terms.