Food Love
Beer Types: 10 Lagers to Learn More About (And Their Ideal Food Pairings)
Primary Media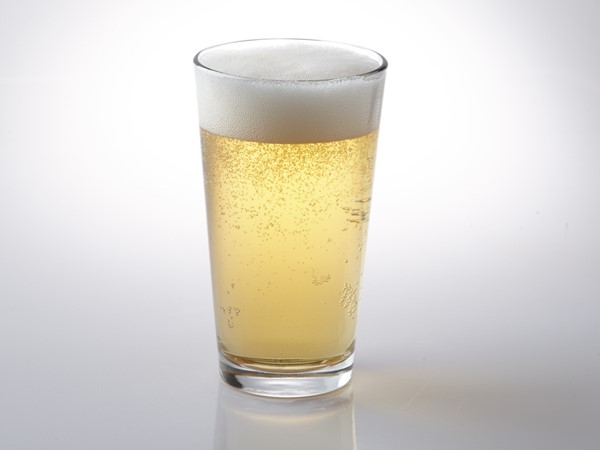 Description
By far the most popular beers in the world, these clean-tasting and crisp beers are loaded with palate-cleansing carbonation and balanced by malty sweetness and hop bitterness.
Lagers range in color from pale straw to very dark. In general, lagers are fermented with bottom-fermenting lager yeast at lower temperatures, which separates them from ales. 
American Lager

A straw to gold color, American lagers are highly carbonated with a clean, crisp taste. For the most part, they lack the hops and malt character associated with most ales, but may vary greatly across brands. This is the beer to reach for boating, driveway hangouts, and backyard cookouts. They make a nice pair with the classics—burgers, hot dogs, and brats. Best served between 40-45 degrees in a pint glass.

Vienna Style Lager

This amber to copper-colored lager has a medium body with a malty aroma and toast or bread notes. The malt bitterness should be low. Although this style has German origins, some of the more notable examples are from Mexico, including Dos Equis. Try pairing with grilled meats and vegetables, white cheddar, and fruit desserts. Best served between 45-50 degrees in a pint.

Pilsner

A type of pale lager, this refreshingly bitter beer is straw to pale in color. It has a memorable hop bitterness with a malty residual sweetness. Pilsners make excellent pairings to shellfish, chicken, white cheddar, and shortbread cookies. Best served between 40-45 degrees in a pilsner glass.

Imperial Pilsner

Imperial Pilsners are strong lagers with a more pronounced malty backbone. The high malt content accounts for the higher alcohol percentage due to more fermentable sugar. As alcohol percent increases, the beer becomes sweeter and richer in taste and texture. This is often balanced with higher hops for fuller flavor. Pair with blue cheese, gouda, spicy dishes, and Cajun or curry. Best served between 45-55 degrees in a pilsner glass.

California Common

A California Common is a hybrid between a lager and an ale. It's brewed with lager yeast, but fermented at warmer temperatures like an ale. There's a detectable amount of caramel-like malt flavors and aromas, which pair well with chargrilled meats, seafood, and bread pudding. Best served between 50-55 degrees in a pilsner glass.

Bock

This dark brown lager is known for its high malt character with a light toasty aroma. No hop flavor should be detected—for this beer, it's malt's time to shine. Alcohol by volume ranges from 5.5-7.5 percent. It generally pairs well with red meat, aged cheese, and chocolate. Best served between 45-50 degrees in a pilsner glass.

Doppelbock

Doppelbock is nearly double the strength of a bock—aptly named, since "doppel" means double. Expect strong malt-forward flavors with a slight sweetness and notes of chocolate. Pair with strong-flavored Swiss cheeses, roasted pork, or rich chocolate cake. Best served between 45-50 degrees in a mug.

Maibock

Also referred to as a helles bock, "helles" means light, this style of bock falls on the opposite end of the spectrum compared to doppelbock. It's light amber to deep gold in color and has a slight hop flavor to accompany the characteristic malty notes. Try this one with a savory ham or creamy cheesecake. Best served between 45-55 degrees in a pilsner glass.

Marzen/Oktoberfest

Bronze to copper in color, these beers are traditionally brewed in March ("Marzen" means March) and stored at cool temperatures throughout the summer, allowing rich malty flavors to develop. They're often released prior to or in conjunction with Germany's famous Oktoberfest held in late September. Pair with soft pretzels and sausage. Best served between 45-50 degrees in a stein.

Dunkel

This light brown to dark brown German-style beer has a deep rich malt flavor with notes of chocolate, caramel, or nuts. It's smooth, not overly sweet, and has very low hop flavor coming through. Try pairing with spicy meats, German sausage, or spice cake. Best served between 45-50 degrees in a stein.