Primary Media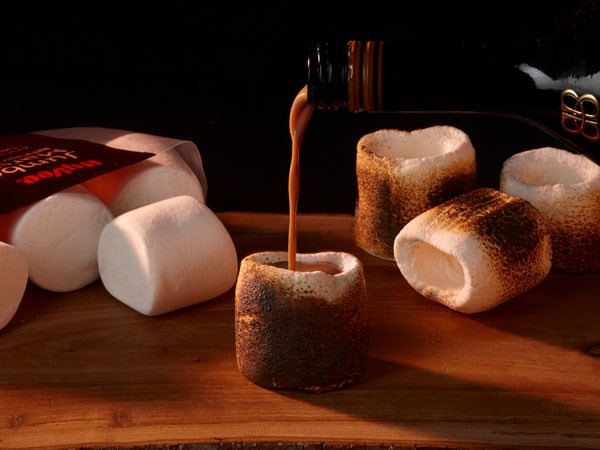 Description
Forget slicing the pie... grab the martini shaker and cocoa and get mixing. These post-dinner dessert cocktails have all the makings of a sweet treat. 
Triple Cocoa Martini

Yes, please. This drink was practically invented for holiday parties, even though we love to drink them year-round.

Candy Cane Martini

Strong but refreshing, this festive cocktail is just the thing after a garlicky meal.

Toasted Marshmallow Shot Glasses

If you really want to put on a show to remember, bust out the marshmallows. In this recipe, they double as shot glasses. 

Salted Caramel Espresso Frappe

If the late-night caffeine doesn't bother you, put a non-alcoholic frappe on the menu. Because even people who don't normally like coffee dig this drink. 

Creamy Irish Stout Cocktail

We like to think of this Irish cocktail as the perfect drink for storytelling time after a nice meal. Who knows, maybe one of your guests will burst into a song. 

Orange Spice Eggnog

Chocolate Bourbon Russian

Bourbon, stout, and half and half ... and maybe some chocolate syrup. That's all it takes to experience this amazing dessert drink. 

Apple Pie Shooter

But does it really taste like apple pie? Yup.

Captain's Pumpkin Spice

Spiced rum with a little extra spice ... because it's delicious ... and because why not?

S'mores Hot Chocolate Cocktails

Three of our favorite things in one glass ... it sounds too good to be true, it tastes too good to be true, but we swear, it's true. 

Hot Chocolate and Vanilla Toddy

Honestly, what could be more soothing? 

Caramel Coffee

Sometimes an after-dinner drink can be as simple—and delicious—as caramel and coffee. 

Peppermint Mocha Coffee

This 5-ingredient non-alcoholic coffee is way better than an after-dinner mint, and doubles as dessert. 

Vanilla Rumchata Martini

Those of you that love sweet, creamy, cinnamon-y flavor of Rumchata have found your new signature cocktail. 

Snowman Hot Chocolate

Snowball Martini

It tastes like coconut cream pie, only it's way easier to make. 

Loopy Noggin

This playful twist on eggnog requires a recipe for homemade Fruit Loops-Infused Rum, which is exactly how it sounds—Fruit Loops soaked in rum.