Primary Media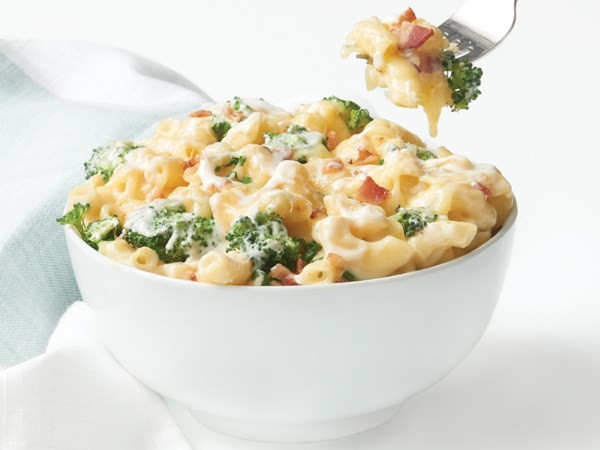 Description
When you're looking for meals that are more than just heated frozen chicken nuggets, remember this list. 
Cheesy Tuna Melts

We like to sneak a few fresh tomato slices to these protein-pack grilled sandwiches, but that's just us.

Chicken and Black Bean Quesadilla

Most kids love quesadillas. We consider it an opportunity to add high-fiber beans and whole wheat tortillas to their diet. 

White Cheddar Broccoli Mac and Cheese

We love how quick and easy it is to make homemade macaroni and cheese. Then you can add whatever veggies you know your family will eat. 

Speedy Skillet Pasta

Everything about this recipe is your best friend on a busy night. Make it a go-to.

One-Pot Chicken Dinner

You've got chicken. You've got a pot. And now you've got the recipe of your dreams. 

Easy Taco Bake

This taco bake found a new and delicious use for refrigerator pizza dough. 

Sausage Zuppa Soup

This popular soup can be spiced down by adding less crushed red pepper. It will be no less creamy and delicious if you do. 

Taco Quesadilla Pizza Bites

We love tacos, quesadillas, and pizza, so this recipe just gets us. 

Mini Meatball Subs

Sized just right for kids and super delicious, these mini meatball sandwiches are perfect for a no-complaining dinner. 

Zucchini-Crusted Veggie Pizza

Most kids will eat any kind of pizza or pizza-flavored thing. That's why we like adding veggies to the crust.