Primary Media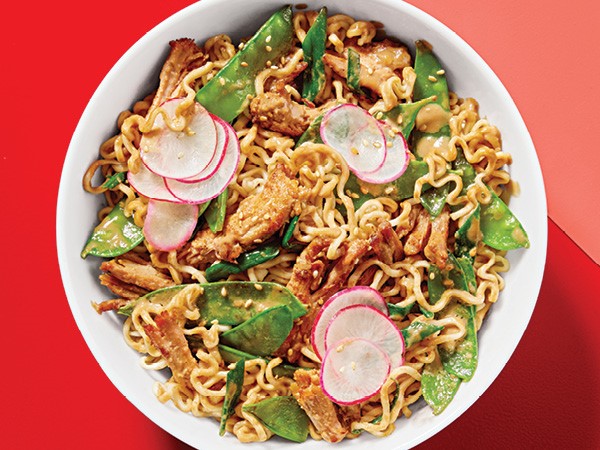 Description
With quick and easy meals, including vegetarian and vegan recipes, everyone will find a recipe they'll love. Check out these 5 meals that are ready in just 15 minutes. 
Honey-Sesame Noodles and Pork

Craving a honey-sesame meal with pulled pork and fresh veggies? You'll love this quick recipe. 

Lemon-Garlic Tuna Scampi

Yes, it's true! You can have delicious lemon-garlic scampi ready in 15 minutes. 

Vegan Southwest Stuffed Potatoes

Vegan or not, everyone will love these southwest stuffed potatoes garnished with veggies and vegan cheese. 

Chicken with Peanut-Coconut Curry

Instant rice and rotisserie chicken are the stars of this quick 15-minute meal. 

Mediterranean Garbanzo Bean Salad

The chickpeas in this vegetarian salad add protein and pair well with all of the fresh veggies.