Primary Media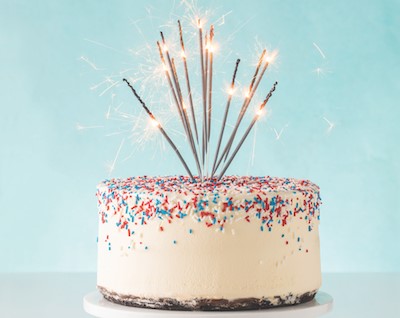 Description
From classic vanilla ice cream to a sparkling polka dot ice cream cake, these are the desserts we can't stop screaming about. 
Blackberry Semifreddo Bars

These bars are all about the coconut, oat, and almond crust.

Tin Roof Pie

4 ingredients. That's it.

Brownie Cups

Simple Vanilla Ice Cream

This one requires an ice cream machine... And it's worth the investment.

Crunchy Cereal Shakes

Not just a topping, there's cereal blended into the ice cream, too.

Toasted Coconut Ice Cream

Coconut lovers, this is a must.

Manhattan Sundaes

Whisky and ice cream, together in the same glass.

Strawberries and Cream Semifreddo

Not that we would ever get sick of shortcake, but this strawberry dessert is, literally, a refreshing way to mix up your summer treats. 

Fresh Fruit Ice Cream

Just another reason to get an ice cream maker ... and fresh fruit. 

Caramel-Banana Ice Cream Sundaes

When you're ready to up your sundae game and experience a next-level dessert.

Sparkling Ice Cream Cake

Homemade Ice Cream Bonbons

This quick combination is the bon.