Primary Media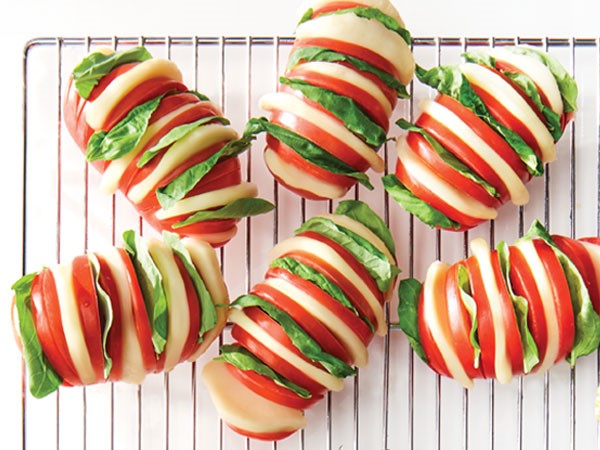 Description
For cookouts, weeknight dinners, and workday lunches, tell your routine side dishes to step aside, and taste the newest recipes of summer.
Sweet and Sour Grilled Vegetable Medley

Bored with your veggies? Two words: sweet & sour.

Garlic 'N' Herb Potato Salad

This is no ordinary potato salad. These tender taters steam right in the bag, then get tossed with champagne vinaigrette. 

Jalapeno-Cheddar Corn Muffins

There's no shame in getting a little help from boxed muffin mix. And there's really no shame in adding peppers and seasoning.

Grilled Corn Salad

It's the 6-ingredient salad that promises to make your summer easier and tastier.

Chopped Kale Salad

The beauty of the salad is that you can dress it and keep it in the fridge for up to five days.

Pasta Salad

It's the goes-with-everything side dish that you can make in 20 minutes. And that includes boiling the pasta.

Hasselback Tomatoes

Just when you thought summer couldn't get easier or capresier. 

Smoky Grilled Potatoes

Use this easy grilling technique to nail crispy yet caramelized potato slices.

Veggie Kabobs

They're and easy and creative way to serve grilled veggies on the side.

Sweet Heat Grilled Pineapple

This one's our favorite side on the list. And we're not just saying that because it's easy. The name pretty much says it all.