Primary Media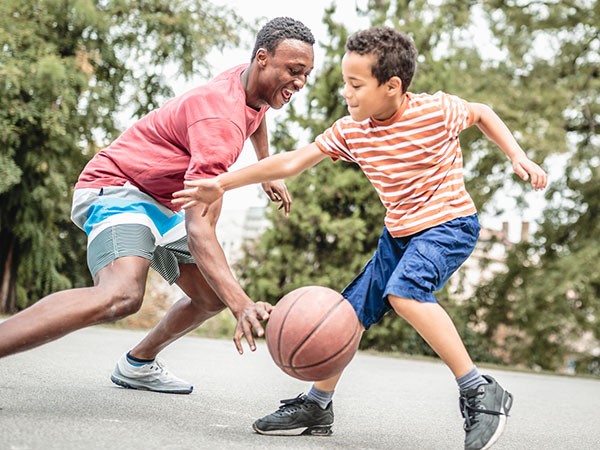 Description
Hy-Vee KidsFit is here to help you and your kids have a great summer! This interactive online training program helps kids and families get moving and have fun! Sign up to get the latest in-home activities, recipes, challenges, prizes, and exclusive deals. And read our tips for preparing for the best summer ever!
KidsFit Summer Challenge Box

Our KidsFit Summer of Fun box is filled with exclusive member coupons, dietitian-approved snacks, and more. Learn more at hy-veekidsfit.com.

Drink Up

Kids should take plenty of water breaks in the heat of the summer. Staying hydrated and drinking enough water is important to keep their bodies happy and healthy.

Did you know purchases of Hy-Vee One Step bottled water help support clean water initiatives around the world? Go with One Step to care for your kids and your global neighbors.

First Aid

A few bumps and scratches are bound to happen. Keep a fully stocked first aid kit to save the day!

Smart Snacking

Swap chips and pizza for fresh fruit and veggies, tasty sandwiches, and other healthy foods to fuel playtime.

Stay Sharp

Find fun educational activities to do as a family and keep young minds active while they're away from the classroom.

Screen Time

Set limits for screen time so kids aren't constantly glued to their devices. Get them up to do something active instead—that's what summer is all about!

Allergies

Don't let sneezing, itchy eyes, or a runny nose keep your kids from going outside. Children's allergy meds will help them breathe a sigh of allergy relief.

Self-Care Sundays

Even kids need to unwind and care for their bodies and minds. Designate Sundays for self-care and get the whole family involved.

Good Night's Rest

Kids ages 3-5 should get 10-13 hours of sleep, while 6- to 13-year-olds need 9-11 hours.

Sun Protection

Keeping skin safe from the sun's harsh rays is crucial all year round, but especially in summer. Apply sunscreen every day and reapply often.