Primary Media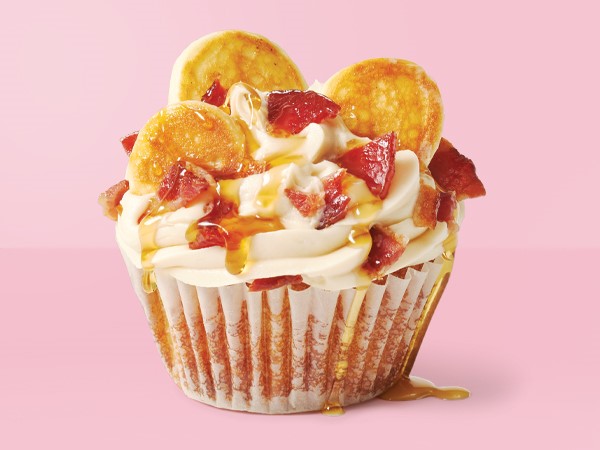 Description
Break free from the griddle! With sumptuous stacks, crispy corn dogs, and melt-in-your-mouth cinnamon rolls, it's easy to get creative and have fun in the kitchen.
Rainbow Pancake Stack

Somewhere over the rainbow, these pastel-colored pancakes are calling your name.

Tropical Coconut Pancake Tacos

Pancakes. Tacos. We love any recipe that combines two of our favorite things.

Pancake Mix Funnel Cakes

You no longer have to wait for fair season to enjoy your favorite treat! Whip up a plate of funnel cake in minutes.

Pancake Dumplings

Hy-Vee traditional chicken noodle soup and Hy-Vee complete buttermilk pancake & waffle mix creates a steaming bowl of deliciousness.

Ham and Cheese Pancake Bread Pudding

Stick layers of pancakes, ham, and cheddar cheese in the oven and wait for the magic to happen.

Maple Bacon Pancake Cupcakes

It looks like it belongs in a bakery window, but really it just belongs in your belly.

Pancake Mix Corn Dogs

Bring another fair favorite to life in your kitchen.

Blueberry Pancake Mix Cinnamon Rolls With Lemon Icing

Cinnamon rolls alone are amazing, but when you add blueberry and lemon flavors? They're irresistible. 

Pancake Breakfast Sandwich

Who else thinks substituting bread for pancakes is a brilliant idea?

Pancake Mix Fried Chicken

This recipe puts the waffle taste directly on the chicken. We're basically cutting out the middle man.

Pancake Skewers

These little treats will look gorgeous on Instagram and at a brunch potluck.