Primary Media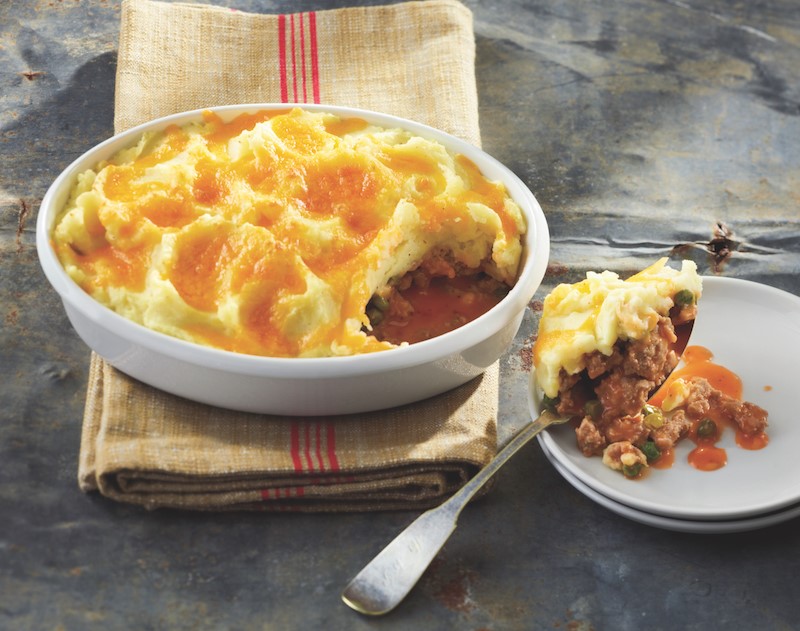 Description
You don't need a ton of ingredients or have to spend hours in the kitchen to get a taste of homemade Shepherd's pie... unless you want to. Here you'll find three different ways to make this iconic Irish dish—vegetarian, 30-minute, and a classic. Which recipe will you make this St. Patrick's Day?
Shepherd's Lentil Pie

Even if you're not a vegetarian, you'll love this version of Shepherd's Pie. Filled with lentils, vegetables, potatoes and cheese, it's hard not to love this recipe.

Beef and Veggie Shepherd's Pie

We love how easy this version of Shepherd's pie is. Start with a base of Hy-Vee beef and vegetable soup and add a few mix-ins. Then, top with our recipe for mashed potatoes made with brown butter.

Skillet Shepherd's Pie

This quick version of Shepherd's Pie uses 6 ingredients and comes together in under 30 minutes.

Classic Shepherd's Pie

It's the recipe that started it all: the classic. Enjoy this traditional version of Shepherd's Pie, including all your favorite ingredients.