Primary Media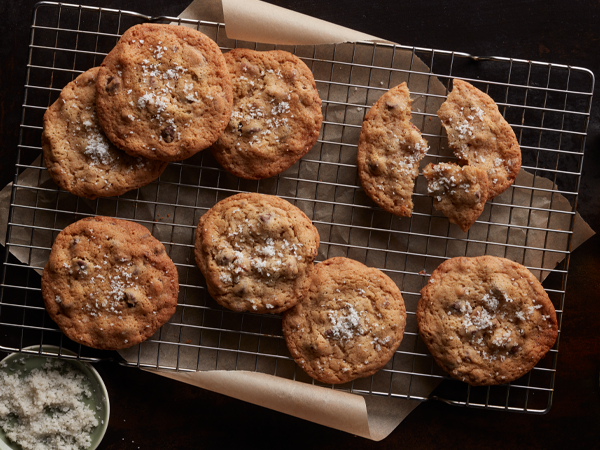 Description
We've got recipes for cake, caramel sauce, chocolate chip cookies, and whipped cream. Our twist? They all contain whiskey. Somehow, Finagren's Irish Whiskey makes all of these sweets extra-delicious. Pick up a bottle at your local Hy-Vee and try it in one of our sweet dessert recipes or in your favorite in Irish-inspired whiskey cocktail.
Whiskey Sour Cake

We turned the classic whiskey sour cocktail into a boozy cake. Not only is there whiskey in the cake batter, but this cake is drizzled with a caramel whiskey sauce that is everything you would hope it would be.

Whiskey Caramel Sauce

Remember that Whiskey Caramel Sauce we mentioned before? Yeah, this is it. Not only is it amazing drizzled on our Whiskey Sour Cake, but you can use it to top ice cream, garnish cocktails, or eat it by the spoonful. We're not here to judge. 

Whiskey Brown Butter Chocolate Chip Cookies

Finagren's Irish whiskey brings out the toasted flavor of the pecans and brown butter mixed in to these subtly sweet chocolate chip cookies. We can't seem to get enough of them...

Peach Crumble with Whiskey Whipped Cream

This is one of our simplest recipes. Just a tablespoon of whiskey brings a boozy and rich flavor to whipped cream that pairs perfectly with peach crumble.