Primary Media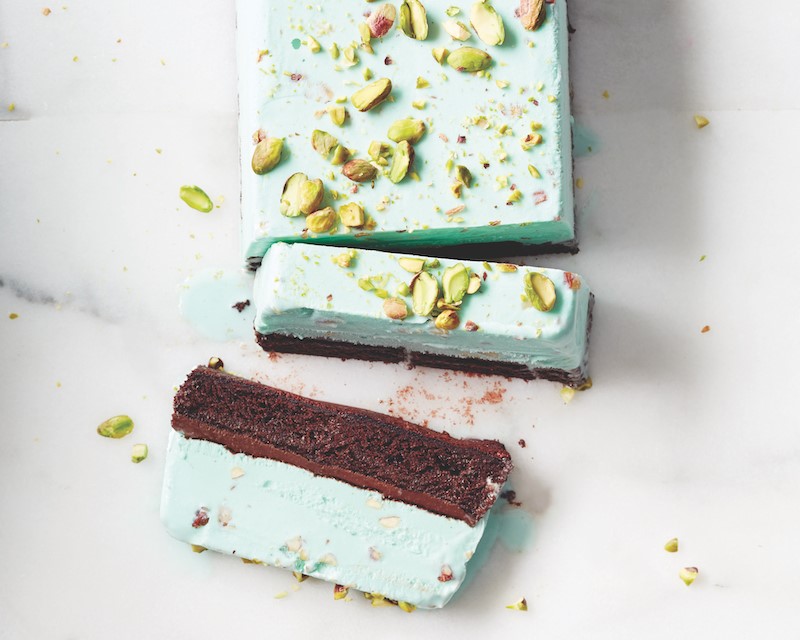 Description
They're sweet. They're green. They're the perfect desserts for a St. Patrick's Day celebration. 
St. Patrick's Day Shake Recipe

Get out your blender and shake up your St. Patty's Day with this creamy green treat. Don't worry, diet watchers; it uses low-fat ice cream.

Chocolate Monster Shake Recipe

Lucky day! Get your fill of mint flavor (and other chocolate delights!) with this decadently delicious twist on a classic ice cream shake.

Chocolate Mint Treats Recipe

Looking for a simple, yet unforgettable minty dessert? All you need are 3 ingredients (ice cream, wafer cookies, and chocolate fudge), some freezer time and voila!

Grasshopper Ice Cream Tart Recipe

Rich chocolate and refreshing mint. Who could resist? Add in a cookie crust and no bake time (that's right, no oven required) and you have a dessert that is sure to delight.

Easy Mint Cupcake Recipe

Let's be honest, the topping is often the best part of any dessert. Here's a fun way to dress up a simple, dark chocolate cupcake (did we mention it includes an Andes mint?!)

Pistachio Brownie Ice Cream Recipe

We've all had brownies with walnuts and almonds, but what about pistachios? Grab some fudge brownies from Hy-Vee and try out this green-themed recipe for a fun twist on a classic.

Pistachio-Cherry Cookies Recipe

It's the best of both worlds! We're jumbling together the sweetness of cherries with the saltiness of pistachios for this uniquely delightful dessert.

Green Pinwheel Sugar Cookie Pops Recipes

Here's a dessert that will really make your St. Patty's Day celebration pop! Just think: sugar cookies with green food coloring…on a candy cane! No kid (or adult) will be able to resist!

No Bake Chocolate Chip Cheesecake Recipe

You had us at "no bake." Need another reason? How about an Oreo cookie crust, stopped with a cream cheese and chocolate-flavored filling? Top it off with Cool Whip for a crowd-pleasing treat.

Vegan Mint Chip Shake

Going vegan? No problem! You'll love the combination of chocolate and fresh mint in this dairy-free version of a mint chocolate chip shake.