Primary Media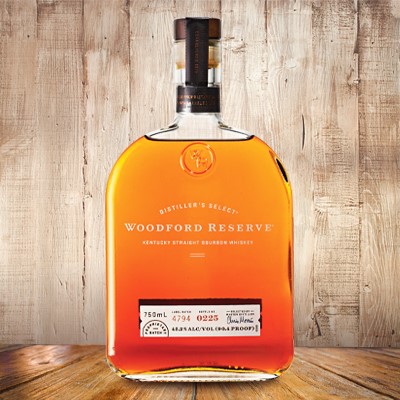 Description
Whether you spell it whiskey or whisky, which means water of life, this spirit has a rich flavor that has been a favorite of many through the centuries. In short, whiskey is a distilled spirit made from grain, such as corn, rye, wheat, or barley. A distiller mashes the grain to release natural sugars before fermenting the mash into alcohol. That alcohol is then distilled to create a more potent spirit. Finally, it ages for years in a cask or barrel, adding even more flavor characteristics.
Learn the different types of whiskey below and find your favorite at your local Hy-Vee Wine & Spirits department.
Also check out, 4 Desserts Using Irish Whiskey.
Tennessee Whiskey

Uncle Nearest 1856, an award- winning blend of premium whiskeys aged 9 to 14 years, is bold and spicy with a sweet caramel and maple finish.

Kentucky Bourbon

Woodford Reserve, a small- batch triple-distilled bourbon whiskey, ages at least 6 years. It has flavor notes of espresso beans, warm spices, toasty oak and rum.

Scotch

Lagavulin (aged 8 years in ex-bourbon casks) is a single- malt Scotch whisky with a nice balance of smoke, vanilla and dried fruit flavors with peppery notes.

Rye Whiskey

Bold, crisp spices in Sazerac Rye (a whiskey blend from Kentucky) are softened by sweet notes, a result from 6 years aging in oak barrels.

Irish Whiskey

Finagren's Irish Whiskey, a versatile everyday whiskey, has green apple and tropical fruit flavor with a slight peppery finish. It goes down smoothly.

Canadian Whisky

Pendleton, a whisky aged in oak barrels, has a freshly grated cinnamon aroma and fall fruit and honey flavor notes with hints of spice. It has a smooth finish.

Japanese Whisky

Suntory Whisky Toki, a blend of malt and grain whiskeys, has refreshing citrus and spicy notes that harmonize with grilled fish and fruit.

Local Whiskey

Crafted with Iowa corn, Cedar Ridge bourbon has sweet, fruity notes and a smooth finish, making it a very approachable sipping whiskey.