Food Love
11 Street Tacos to Make for Taco Tuesday
Primary Media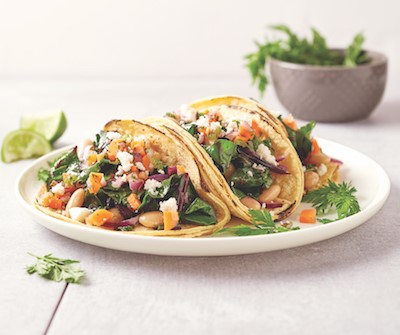 Description
Cook the ground beef, add taco seasoning, and serve. If this is your standard taco rotation, it's time to pick one of the recipes below and put something on the table that's worth waiting in line for.
Lobster Roll Street Tacos

Truth is, you won't find a street taco quite like this. So we just make them at home. 

Chipotle Pork Barbecue Breakfast Tacos

What's better than a chipotle infused breakfast taco topped with fresh ingredients and a fresh fried egg?

Fish Tacos with Pineapple Slaw

A day in the sun calls for a taco that reminds us of the beach. And it won't take long—this fish taco recipe serves 6 people in less than 20 minutes.

Chili Lime Chicken Tacos

This requires a simple prep step: to marinate the chicken overnight or in the morning. It needs at least 4 hours to soak up all the flavor before being baked and tucked into a cucumber-ranch flavored taco.

Breaded Fish Tacos with Hatch Pepper Crema

These gluten-free tacos are topped with your new favorite spicy sauce: hatch pepper crema.

Quick Tuna or Shrimp Tacos

For the nights when there's no time to thaw anything, there's this 15-minute taco recipe to the rescue. Not wild about tuna? Try them with Easy Sauteed Shrimp instead.

Tricked-Out Tacos

You know those tacos that have a hard shell wrapped with a tortilla and stuck together with melty cheese? This is one of those, only healthier. 

Beer-Marinated Chicken Tostadas

Tostadas are nothing but an open-faced taco with a crunchy corn shell. Enjoy our tostadas topped with beer-marinated shredded chicken and a Culinary Tours craft beer barbecue sauce.

Vegan Sweet Potato Tacos with Lime Cream Sauce

Loaded with nutrients, this sweet potato taco is made with a creamy cashew-based sauce that doesn't include any dairy. Surprisingly, it's also a good source of calcium and iron.

Squash and Black Bean Soft Shell Tacos

This vegetarian option can be as spicy or mild as you want, but if you can handle a little heat, we definitely recommend using hot pepper peach spread. 

Beans and Greens Tacos

Making pico de gallo with carrots is our new favorite way to do taco night.