Primary Media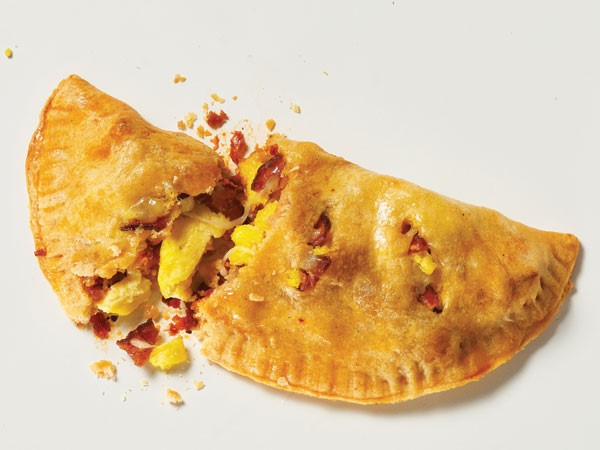 Description
Crescent roll dough is one of the most versatile ingredients. Don't believe us? Try one of these sweet or savory fillings.
Bacon, Egg and Cheese Pockets

Keep this recipe in your back pocket for when you hit a breakfast rut! These crescent roll dough pockets are filled with everything you need for breakfast: bacon, eggs, and cheese.

Hatch Pepper Cheese Danishes

Use Hy-Vee refrigerated crescent roll dough to make these flaky, and cheesy, hatch pepper danishes. 

Zoet Pull-Apart Bread

You can add cinnamon to a blend of Zöet Dark Chocolate Spread and Zöet Almond-Chocolate Spread for a bread that tastes like chocolate cinnamon rolls. 

Taco Pockets

The only thing better than a taco is a portable taco pocket filled with ground beef and corn and black bean salsa. Oh and maybe the flaky crescent roll shell.

Buffalo Chicken Crescent Ring

Buffalo chicken dip wrapped in a crispy crescent roll. Need we say more?

Braided Cranberry-Orange Bread

Looking for a fun new way to use crescent roll dough? How about buttery, flaky breakfast pastries. 

Pull-Apart Pigs in a Blanket

Game day apps have never been so easy. Wow all of your guests with these 3-ingredient pull-apart hot dogs wrapped in crescent roll dough. 

BBQ Pork Ring

Dinner or game day appetizer? We'll let you decide with our versatile BBQ Pork Ring recipe. Swap out the pork for chicken or brunt ends for a different variation!

Ham and Cheese Crescent Roll-Ups

Mini cocktail sandwiches anyone? The best part are the warm crescent rolls, if we do say so ourselves...

Snowflake Pull-Apart Rolls

Filled with chocolate hazelnut spread, pecans, and Zoet chocolate with almonds, our Snowflake Pull-Apart Rolls are just what your dessert table needs.

Runza Casserole

If you're not from Nebraska, you might not be familiar with this take on a casserole. A Runza casserole has two layers of crescent roll dough, meat, vegetables, and cheese. YUM.

Cheeseburger Roll-Ups

With a serving of fresh fruit on the side, these protein-packed mini burgers are a popular lunch or dinner for kids. 

Crescent-Wrapped Brie with Pepper Jelly

Expecting company? This appetizer will definitely be the talk of the town.