Primary Media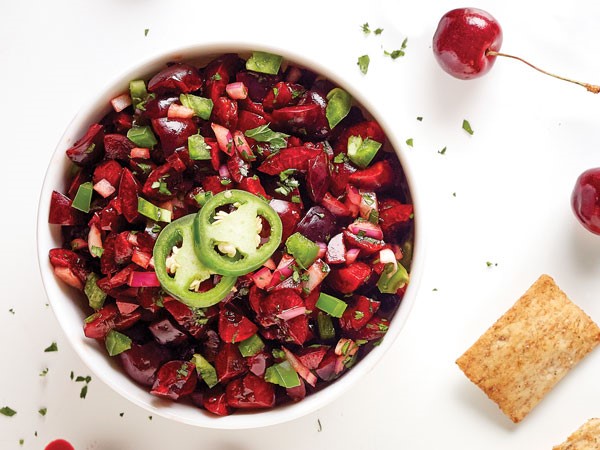 Description
We love cherry season, for reasons both sweet and savory. Check out a few of our favorite ways to take advantage of fresh cherries.
Cherry Relish Pork Tenderoloin

Add a fresh twist to your pork tenderloin. Yes, we're talking about the fresh cherry relish.

Chocolate-Cherry Sundaes

Chocolate and cherries were a match made in flavor heaven. Indulge on this brownie, fresh cherry, and ice cream sundae made for warm summer nights.

Slow-Cooked Cherry Cobbler

Cooked low and slow in your slow cooker. It doesn't get easier than that!

Cherry-Kombucha Lemonade

Not only does this recipe use fresh cherries in the base, but you can also use them as a fresh summery garnish for these nonalcoholic kombucha lemonade drinks.

Sweet Cherry Salsa

A sweet and spicy dip made with fresh cherries and fresh jalapenos. Yes please!

Pork Chops with Cherry Sauce

If you haven't used fresh cherries to make a sauce for your pork chops, now's the time!

Cherry Apple Pie

The only thing better than an apple pie and a cherry pie is a mash-up of the two!

Minted Peach and Cherry Salad

Refreshing light summer fruit salads start here. Made with minted peaches and cherries.

Berry Cherry Cobbler

Berries, cherries, and cobbler. What more do you need to know?!

Cherry Red Velvet Ice Cream Cake

During the peak of cherry season, swap the frozen cherries in this recipe for fresh cherries. Just make sure you pit them!