Entertaining
14 Quick Breakfast & Brunch Recipes for When the Family Comes to Town
Primary Media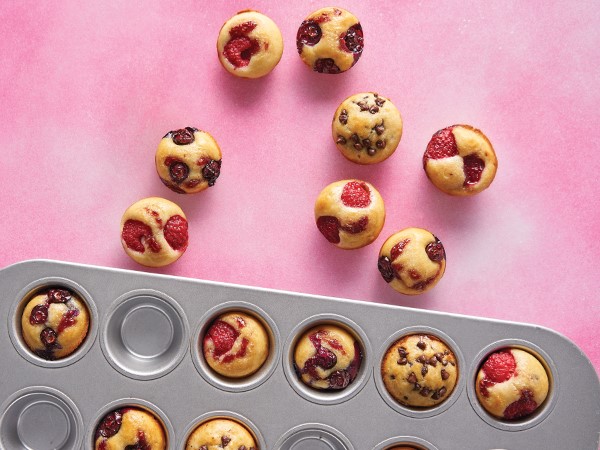 Description
When your family comes to town, you need breakfast recipes that come together in 30 minutes or less, like Nutella pancakes. 
Caramel Apple German Pancake

Light, fluffy, and filled with warm skillet apple caramel sauce, this German Pancake comes together in one skillet. 

Baked Egg Muffins

Feel free to switch up the ingredients and add extra veggies from your fridge. Then, bake according to package directions.

Berry-Granola Parfaits

Parfaits are a quick and easy breakfast that can be as casual or fancy as you want. We like to drizzle maple syrup on ours.

Nutty Oat and Quinoa Granola

For the health-conscious family, this crunchy granola is sweet and delicious, but also nutritious. Plus, it contains 8 grams of protein per serving. 

Nutella-Stuffed Pancakes

Chocolate Peanut Butter Cauliflower "Oatmeal"

We're in love with this recipe. Not just because of it's chocolate and peanut butter flavor, but also because it's packed with cauliflower and is a great low-carb option.

Chicken and Waffles with Spicy Maple Syrup

Just when you thought chicken and waffles couldn't get any tastier, we paired them with a spicy maple syrup and made them in just 30 minutes. 

Peach and Blueberry Sheet Pan Pancakes

These sheet pan pancakes bake in the oven and keep you out of the kitchen. You can even have your family customize their toppings in different portions so everyone gets the flavor they want. 

Sheet Pan Omelets

Treat everyone to their own customized omelet. Simply make the egg base and let your family add their own toppings to this one-pan wonder.

Savory Pumpkin Waffles

Ham, cheese, and pumpkin. Yes please!

Chocolate Peanut Butter Smoothie Bowls

Is it dessert? Is it breakfast? We don't care, because it's amazing.

Mini Pancake Bites

These mini pancakes are great for a light or grab-and-go brunch.

Peas and Pancetta Frittata

The ultimate quick win for a hungry family, frittatas are quick, filling, and never disappoint. 

Banana-Granola French Toast

The granola in this French toast recipe makes for a sweet and crunchy texture you won't be able to get enough of.