Wine Guide
Types of Wine
Learn about wine by getting back to basics. And remember, you can always ask your local Hy-Vee Wine & Spirits team to help you learn even more.
And Then There's Rosé
Everything you need to know about our favorite go-to wine. (Yes, we even make donuts with it.)
Learn About Rosé
Hy-Vee Favorites
Check out what's new on our shelves! Pro tip: Order your favorite bottle (or box) for pickup or delivery at select locations on Aisles Online.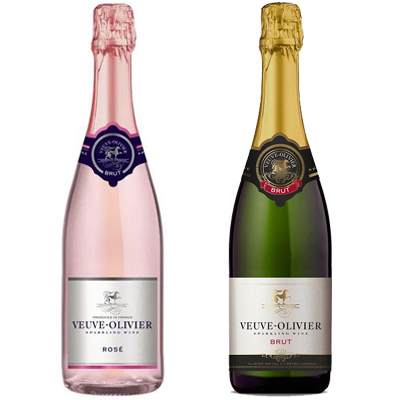 Brut: This affordable sparkling wine has a pale yellow color and extra-fine bubbles for a smooth finish. Its flavor is described as smooth, subtly sweet, and harmonious with aromas of fresh butter and cake.  
Sparkling Rosé: This light and refreshing sparkling rosé wine has flavors of red berries like cherries and strawberries, but is also mellow and well-balanced. 
Glass Style
Cabernet/Bordeaux

Large with slightly sloping sides

Pinot Noir

Not as tall, but much wider

Chardonnay

Rounder with a larger opening.

Vintage Port

Smaller with a narrow mouth
See All Glassware
The Best Pairings for Cheat Days
Including our secret tip for making movie theater popcorn.
See Pairings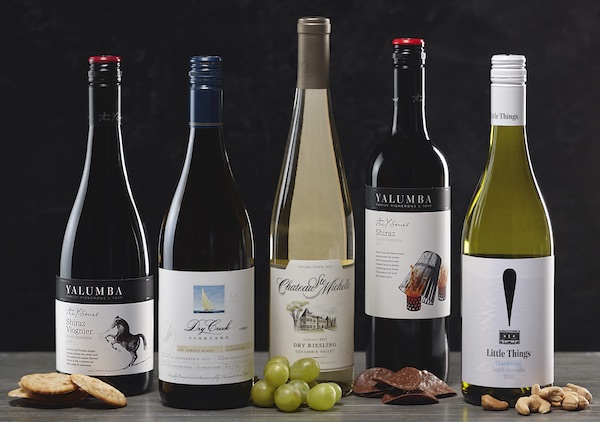 Yalumba "Y Series" Shiraz and Viognier (Australia)
Little Things Chardonnay (Australia)
Dry Creek Chenin Blanc (California)
Chateau Ste Michelle Dry Riesling (Washington)
Hyvee Culinary Expert Tip

90-point ratings are posted to help guide customers in buying decisions. Ratings are assigned on a 100-point scale based on quality, style, and market appeal. Look for these signs in your Hy-Vee Wine & Spirits department, and remember, we're always happy to chat about your preferences. Cheers!
Trend Talking & Sangrias
Check out what Sommelier Blair Zachariasen has to say about current trends and mix up a few of our fave sangrias.
Trending Now

An expert's insight, from canned wine to Rosé.

See Trends

Sa-Sa-Sa Sangria!

Fruit plus wine equals sangria. That's our kind of math.

See Sangrias