Entertaining
6 Sparkling Wine and Champagne Terms to Help You Pick Better Bubbles
Primary Media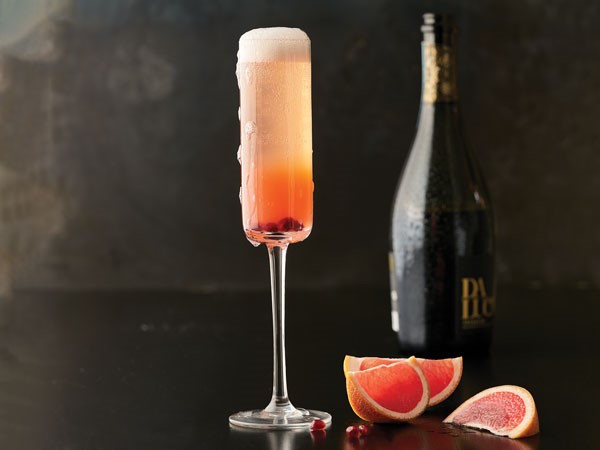 The Real Champagne

While the terms "Champagne" and "sparkling wines" are often used interchangeably, only sparkling wine made in the Champagne region of France can be labeled as Champagne, with the exception of certain California wine producers.  

Grape Variety

Real Champagne is only made with select grapes, either singly or in a combination. Pinot Noir, Chardonnay, and Pinot Meunier are the most common.

Charmat or Méthode Champenoise

The difference between these two methods for making sparkling wine is how the bubbles get in the bottle. The Charmat method is when the wine is fermented in large tanks and then bottled. Méthode Champenoise, which is the method used to make real Champagne and some sparkling wines not made in the Champagne region, is when sugar and yeast are added to each bottle, allowing the fermentation process to happen within the bottle. This process takes months, and sometimes years. In fact, real Champagne must age for a minimum of 15 months.

Hyvee Culinary Expert Tip

I love a lot of Non-Vintage Champagnes, like Moet et Chandon or Veuve Clicquot, but my favorite "everyday" Champagne is Vollereaux Brut Reserve. It's usually only $30 to $35 and so light and fresh.

Vintage Champagnes

Non-Vintage Champagnes are blends produced from a mix of grapes harvested from different years. Vintage Champagnes, however, are made from exceptional grapes harvested in a single year. They are also required to age much longer, at least years.

Sparkling Wines

There are a variety of sparkling wines produced outside the Champagne region that are typically more affordable for everyday toasting. Below are a some popular varieties from around the world. 

Prosecco—a slightly sweet white sparkling wine from Italy, this popular bubbly has a somewhat fruity and floral flavor. 

Cava—made in the Methode Champenoise in Spain, Cava is primarily made from Xarello, Maccabeo, and Parellada grapes. This wine is often aged longer than true Champagne. 

Sekt—a sparkling wine from Germany, Sekt can be made from a variety of grapes, but Germany specializes in Sekt made from Riesling. 

Moscato D'Asti—produced from Moscato grapes, this sweet sparkling white wine comes from the Piedmont region in Italy.

Lambrusco—made from Lambrusco grapes, this is a sparkling red wine from Italy. Interestly, it pairs beautifully with meats and cheeses made in the same region in Italy, such as Prosciutto di Parma and Parmigiano Reggiano. 

 

Sweet or Dry?

Sparkling wines and Champagne range from dry to sweet. Below are four terms to look for on the label. 

Brut—this is the driest.
Extra-dry—this is not quite as dry as brut, but not very sweet, either.
Sec—this is slightly sweet.
Demi-sec—this is medium-sweet.
Doux–this is very sweet.