Primary Media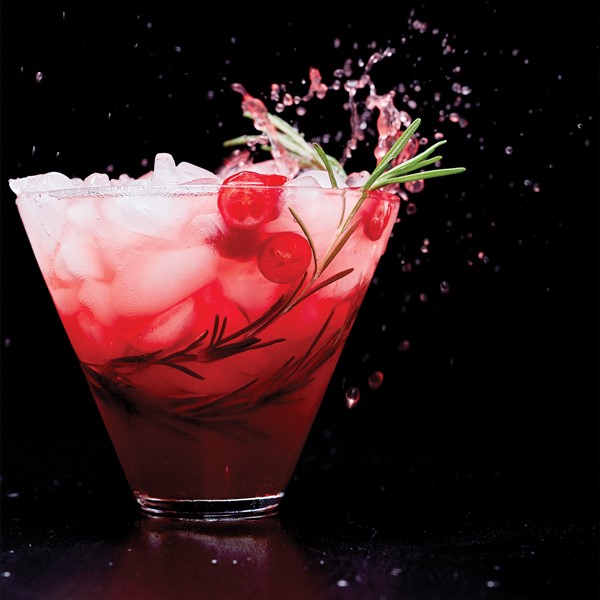 Description
People drink Champagne or sparkling wine on New Year's for those feelings of luxury, celebration, and the beginnings of something new. After all, Champagne is used at practically all celebratory toasts; weddings, birthdays, promotions, etc. Champagne/sparkling wine is a classic New Year's Eve drink; bubbly, refreshing, and festive. However, it may not be everyone's cup of tea! We have recipes that still bring a festive feel to your New Year's toast. Here are 7 bubbly beverages that will not disappoint (mocktails included!) 
Matcha Mint Cocktail

Talk about an eye-catching and refreshing beverage! Club soda is bringing that bubbly carbonation to this earthy refreshing drink. Try our Matcha Mint Cocktail in a clear glass to ensure your guests are impressed by your drink-making skills!

Cranberry Kombucha Cocktail

The Kombucha craze is here to stay in the new year! This drink is fizzy, festive, and functional (for your gut)! Did you know kombucha contains probiotics? PSST- easily make this drink alcohol-free by removing the vodka!

Beer Negroni

A Negroni is an Italian cocktail made from gin, vermouth, and Campari. For a bubbly twist and a richer flavor, top each cocktail with chilled amber ale.

Sparkling Blood Orange Cocktail

Blood orange soda is a bold, bubbly, and delicious holiday mixer. Especially with a squeeze of fresh lime juice.

Spicy Citrus Refresher

Craft mocktails are becoming more and more popular. Our spicy citrus refresher utilizes tajin a spicy chili seasoning popularly paired with tropical fruits and citrus fruits to add a little sweet heat! The tajin pairs well with the citrus juices and freshly grated ginger in the beverage. Feel free to swap out the grapefruit sparkling water for any flavor of sparkling water you want!

Chai Ginger Beer Bourbon Cocktail

Holiday spice and everything nice! This drink incorporates chai tea, orange bitters, bourbon, cinnamon, and ginger beer. 

Sparkling Cosmopolitan

Your taste buds will be dazzled by this cosmopolitan with its bubbly spiked seltzer twist and lemon peel garnish.