Primary Media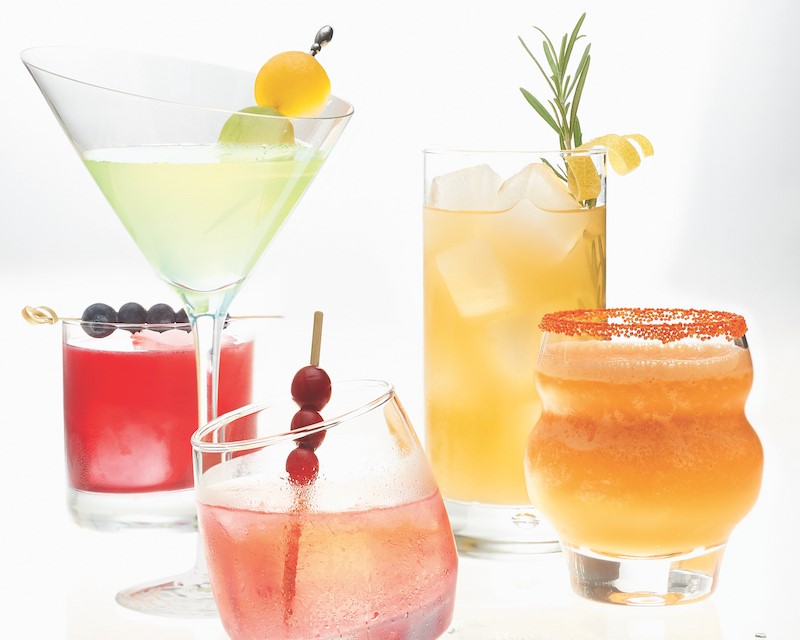 Description
These seasonal session drinks are the happy medium between cocktails and mocktails. 
Holiday Champagne Punch

This punch packs in a variety of sweet-tart flavors. We like to make it extra bubbly with additional club soda.

Grapefruit-Raspberry Mimosas

This refreshing spin on the traditional orange juice mimosa can be made nonalcoholic by replacing the sparkling wine with club soda or sparkling water.

Seasonal Sangria

Who knew wine and cranberry juice went so well together? For a lighter option, look for low-sugar juices.

Gluten-Free Shandy

Make a light but bright-tasting shandy by mixing lemonade with your favorite light beer.

Starry Night Champagne Cocktail

Take advantage of juicy pomegranate seeds while they're in season. They make a fun and playful addition to a glass of bubbly.

Peach Spritzers

If you don't have a cocktail shaker around, get creative: Use a protein shaker, a mason jar or even an empty milk jug to create your cocktail.