Entertaining
5 Wine Trends and a Few Thoughts from a Hy-Vee Sommelier
Primary Media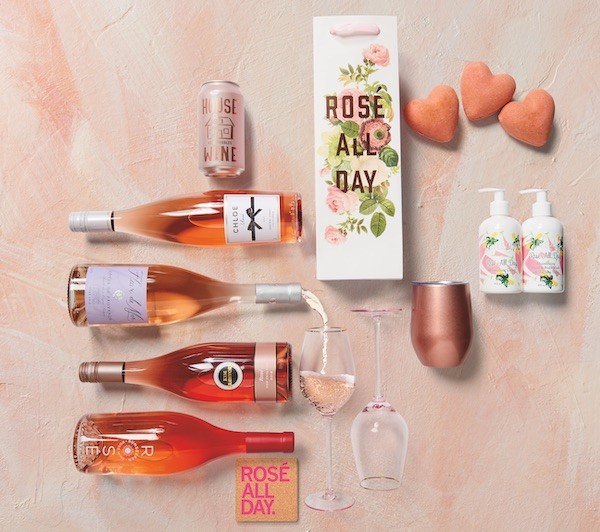 Description
We reached out to one of Hy-Vee's Certified Sommeliers, Blair Zachariasen, to ask about some trends we've been seeing with wine. Here's what she had to say about each. 
Canned Wine ... Thoughts or Recommendations?

Canned wines are terrific for an inexpensive option in settings where you may not want to bring a glass bottle, carry a corkscrew, or finish a whole bottle. I don't expect to see great quality aged wines in aluminum any time soon, but for boats, patio, pool, golf, etc., they are a good option. My favorites right now include Lubanzi, which is currently the only winery in South Africa canning wine, I also like the cans from the Pinot Project. 

What About Boxed Wine?

I don't personally drink a ton of boxed wine because I like variety, but I do love to keep boxed wine on hand for cooking. It's nice to have on tap to just grab what I need. For wines that are meant to be drunk right away, while they are young and fresh, boxes are, like cans, a great lightweight, glass free option. We are seeing more quality coming in box wines, so I recommend checking out some of the higher tier things that are creeping into stores. This summer, we kept a box of dry Rosé from southern France on tap in our fridge for evenings on the deck. They are great for entertaining a crowd, too!

Why Are We Seeing Rosé Everywhere?

Why didn't we see Rosé everywhere before? As long as I have been a wine drinker, I've been a fan. I think that semi-sweet bulk/jug wines gave pink drinks a bad reputation as being sugary and cheap. There was also a stigma that Rosé was for women, and that kept many men from trying these tasty wines. I think the combination of global marketing and affordability has allowed people to give themselves permission to try something new. 

Rosé is the perfect middle ground for Red and White, so it is incredibly versatile with food, but also just tastes good on its own. Culturally, we are shifting away from big, heavy meals. Now, smaller, lighter meals, snacking, cheese and charcuterie, tapas or small plates and fresh foods are a lot more common and c is an ideal compliment to this fresher, lighter fare. 

Also see, 7 Things You Should Know about Rosé.

Are You Noticing a Trend in Natural Wines?

Yes. While there is no specific definition or certification for natural wines, these winemakers are trying to make wines with minimal human intervention. Vineyards are not necessarily organic, but often employ biodynamic techniques using nature to combat nature through strategic introduction of helpful plants and animals to combat harmful pests. Most vineyards are hand tended and harvested and use native yeasts for fermentation rather than inoculating cultivated yeasts. No additives, fining, or filtering is done. Wines are meant to express the natural qualities of the grape and the regions they are grown in. Vintage differences are embraced and appreciated. When done right, these are frequently my favorite wines on the shelf. 

What Are Some Consumer Trends You're Seeing?

More wine drinkers are seeking value from lesser known regions and unusual grapes. Portuguese wines are steadily growing as are many of the indigenous grapes of Spain and Italy. 

Price isn't driving this consumer as much as the value. They are willing to spend more on something that feels worth it. Customers are also asking more questions about additives, food pairings, and the impact on our environment than ever before. 

Also see, 6 Sparkling Wine and Champagne Terms to Help You Pick Better Bubbles.

Hyvee Culinary Expert Tip

When it comes to pairing wine with food, ask yourself, what's a common garnish for the food? Perhaps a lemon wedge? Then consider a light, tart or citrusy white like Sauvignon Blanc. The wine mimics the pairing of lemon. Having a roasted pork loin? What's better than pork chops and apple sauce? Try a white wine with a ripe apple or pear aroma like Chenin Blanc. The notes of orchard fruit are great with this lean cut of pork.