Primary Media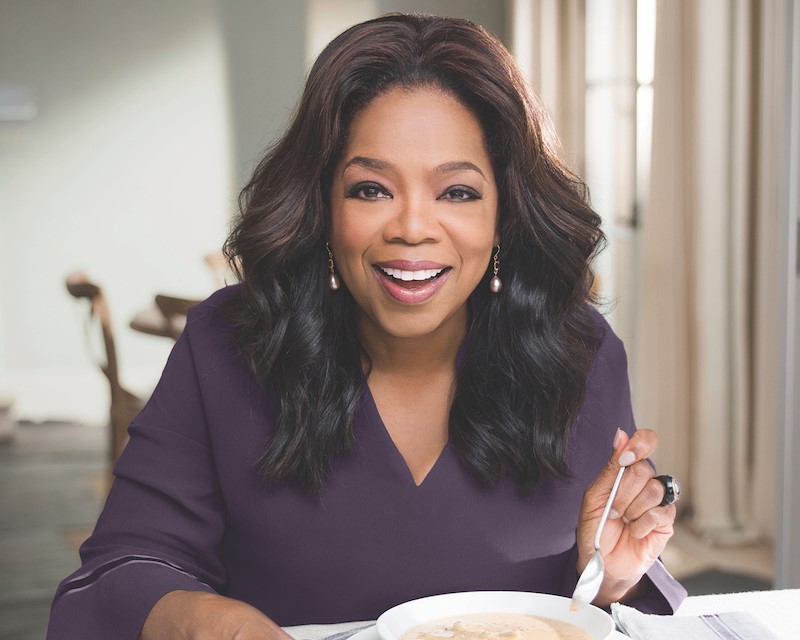 Description
We talked to Oprah about her new line of soups and sides with a nutritious twist. Here's what she had to say.
Each product from your O, That's Good! line offers a nutritious twist by adding more veggies. What's your favorite twist?

Oprah: The Original Mashed Potatoes with a twist of cauliflower! People have tried the cauliflower-mashed potato combination at my house, never even realizing the cauliflower was there. Now that's good!

What are your hopes for O, That's Good!?

Oprah: We're introducing a whole new line of foods that are all made with nutritious ingredients—no artificial flavors or dyes—and easy to prepare.

How did you decide on creating soups, too?

Oprah: In my eyes, if someone is offering you a bowl of soup, that means they love you. I've felt that way ever since I was a little girl … and I still feel that way today. I just knew I had to have soups as part of the O, That's Good! launch.

How are you giving back through O, That's Good!?

Oprah: Ten percent of Mealtime Stories' profi ts will be equally split between charitable organizations Rise Against Hunger and Feeding America. The Kraft Heinz Company Foundation intends to make annual donations on behalf of Mealtime Stories to these charities until the joint venture becomes profi table.

Why did you decide to support the fight against hunger through this food line?

Oprah: I believe in anything you do, you have to think about how you can give back. And to be able to have a portion of O, That's Good! go back to people who don't get food at all in the world, just feels like the right thing to do.

How have real ingredients played a part in your life?

Oprah: I love harvesting vegetables and fresh fruits and creating new recipes. I want others to be able to enjoy the same delicious, nutritious food at a price point that makes it accessible to everyone.