Graduation Guide
Graduation Things We Love
Tab Navigation
Sweetest cupcakes in the class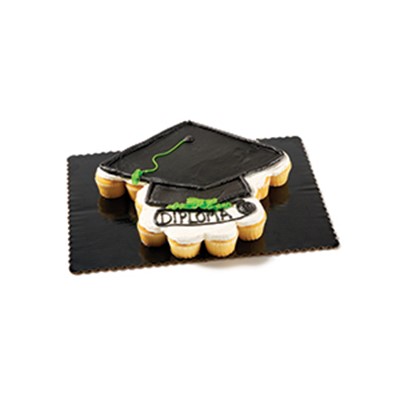 Sweetest cupcakes in the class
Cupcakes are the perfect way to celebrate your grad's sweet success. Order fresh cupcakes from the Hy-Vee Bakery in advance so they're ready for pick up the morning of the big day, or bake your own!
There's a Theme for That
Anything can be a theme! If you have a jock, lean into their love of sports with a themed dessert bar. Crazy about tacos or pizza? Throw an over-the-top party centered around those foods.
Get Themes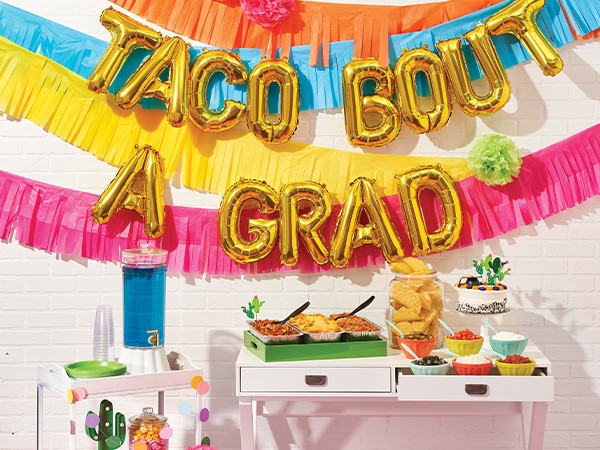 This delicious theme will give your guests something to taco-bout! Hy-Vee's catered taco bar includes two tacos, seasoned ground beef or chicken, toppings, chips, beans, rice and dessert for each guest.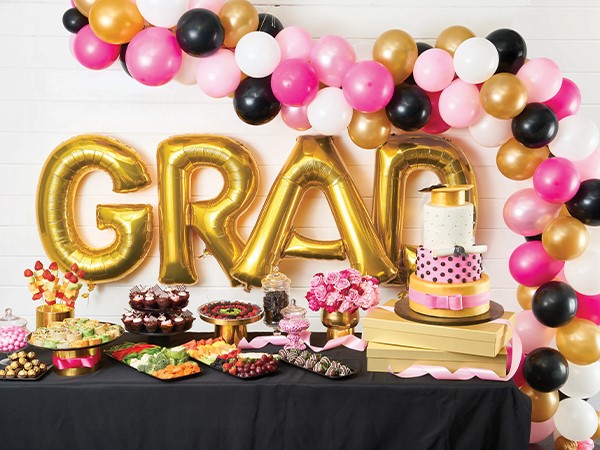 Hyvee Culinary Expert Tip

Create a signature look for your grad party with balloons from Hy-Vee Floral. Pick out your favorite colors to create a DIY balloon arch, an easy photo booth backdrop, or to accent your table centerpieces.
Hyvee Culinary Expert Tip

Ask friends and family to send their best advice for grads and capture the wisdom in an advice jar. You can also ask their school friends to send their favorite memories. Write them out and store them in a memory jar for your grad, or pin them to a bulletin board for display.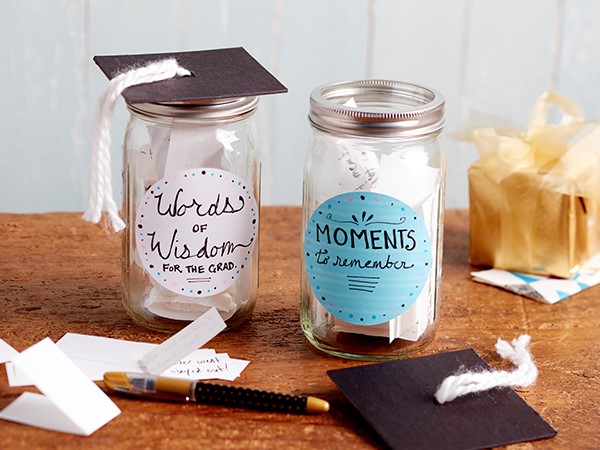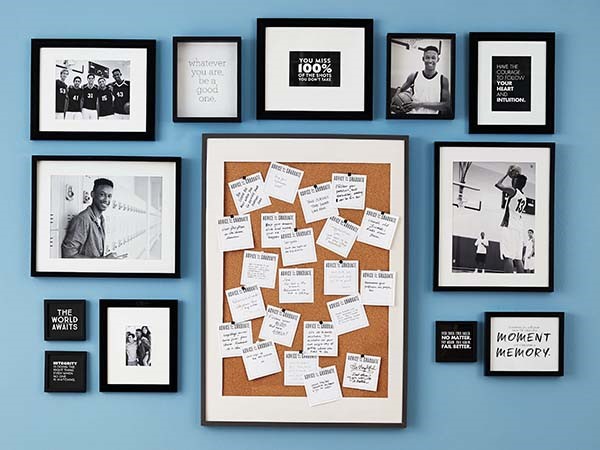 Big Dogs on Campus
Be the big dogs in the backyard with these extreme ways to make brats! Cater your party with Hy-Vee's brat bar, then kick up the flavor with tasty toppings. 
Get Recipes
Let the sunshine in with pineapple sherbet, lemonade, and lemon-lime soda. It's the perfectly bright way to welcome summer–and new beginnings!
Hyvee Culinary Expert Tip

Want to celebrate your school spirit? Try mixing up these simple punches that represent your school's colors and taste delicious. It's a total win, win.
Hyvee Culinary Expert Tip

Iced, iced coffee! Set up a be-your-own barista station so the family can make their own signature fraps.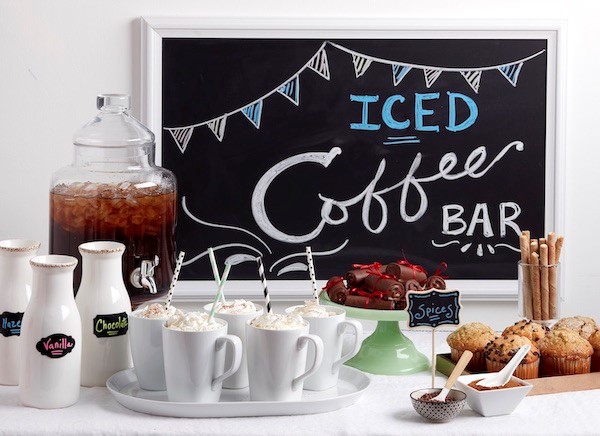 Sweet Success
New beginnings deserve sweet endings. Here are just a few of the ways we cheers to dessert.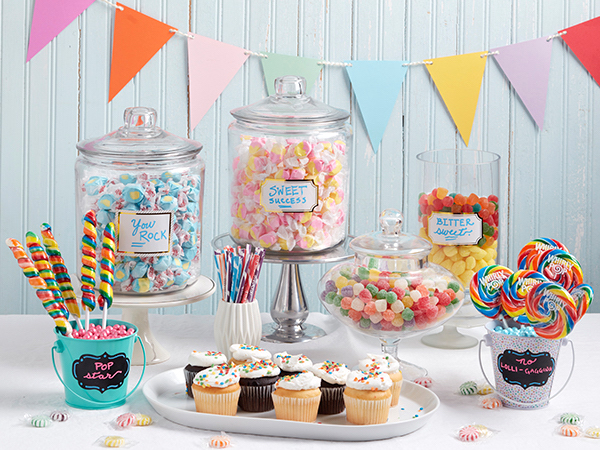 Set up shop with your grad's favorite candies. Bonus points for coming up with clever signs for each one! You can even try making your own candies at home.
More Graduation Ideas
Grad Party Catering

Cater your grad party with one of Hy-Vee's buffets or specialty bars, grazing trays and more.

Hy-Vee Catering

Bakery Bundles

Select an assortment of decadent dessert trays, cupcakes, cookies, sheet cakes or cookie cakes.

Hy-Vee Bakery

Floral Decor

Deck out your grad's bash with fresh florals and balloons to bring your party to life.

Hy-Vee Floral